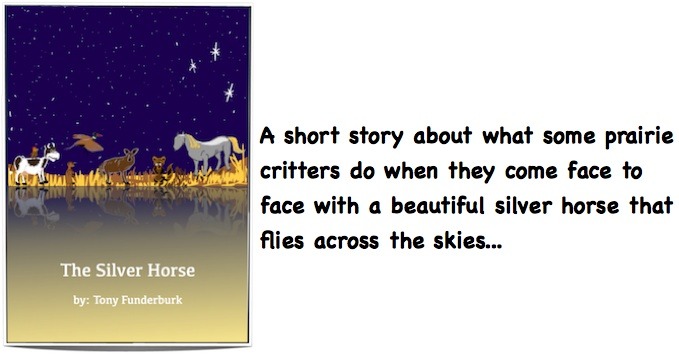 Don't confuse this silver horse with "Silver", Roy Rogers' famous horse…
In the last few months of 2012 I wrote a collection of western themed lullaby songs. I called this collection "Bedtime Buckaroos". There are 9 songs on the CD, and "The Silver Horse" was the 8th one I wrote and recorded.
I debuted the songs in 4 weekends at private house concerts and at The Windy Saddle Cafe in Golden, Colorado. And people told me their kids really enjoyed 'em. In fact I was asked to repeat several of the songs, and it was fun to see this reaction to something I'd had so much fun writing, producing, and recording.
Now, I've taken the lyrics to the song, created some of my own personal illustrations, and "The Silver Horse" has become the 7th one of my ebooks for kids. It's a story about some prairie critters and what they do when a silver horse flies across the skies and lands right next to them. Is there a subtle message? I'll leave that up to your interpretation…
Stay tuned,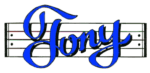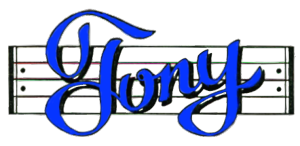 No-cost, low-cost, and premium ways you can show your support…
Tell everybody you know to Jump on the Rhyme and Reason Bandwagon
(emails with good stuff for Fa-Ree)
Get my Rhyme & Reason Podcast delivered right to your device. (also Fa-Ree)
Get digital Bible stuff from the same company I do.
My books are also on Amazon.com or Apple Books
Grab yourself an un-cool T-shirt
Or how about some music for believers, dreamers, and thinkers