In case you missed it, I talked about Elton John's album, Honky Chateau, in my last post. And I mentioned how it was such an entertaining part of one of my early road trips. Well, a reader (and good friend), Greg, wrote a note to me about his memory of that album. And then he mentioned Elton's next one, "Don't Shoot Me, I'm Only The Piano Player."
Greg said a friend of his turned him on to the Honky Chateau album. And they actually went to see Elton's concert in their hometown. And Greg followed that up with, "Soon after, you'll recall that Don't Shoot Me was released which has always been my favorite album of Elton Porta-John's."
Yeah, you can tell, by the nickname, we agree that Elton's music is enjoyable, but his lifestyle is gross.
"The Piano Player" album, from Elton, is another really good road trip memory.
I won't take you through the lyrics, like I did with Honky Chateau, because I'd prefer to just recall the great memory. It completely centers around music…my favorite Earthly subject.
When, I was in high school choir, each year we went on choir tour. And choir members would sell World's Finest Chocolate (that's the name regardless of whether it's true or not…it's not) to raise funds for the tour. Because we'd charter a couple of buses and travel around Texas to put on choir concerts.
During my senior year I worked, after school and on Saturdays, at the local Sears. And I saved up enough dough to buy a really cool portable sound system. It was like a precursor to boom boxes, only cooler. Because mine played AM radio, FM radio, AND 8 tracks. And the system could be carried in one hand, or it could come apart in the middle so I could separate the speakers.
Like I said…really cool.
Anyway…
I brought that system along, on the bus, plus a few brand new 8 tracks. One of them was "Don't Shoot Me, I'm Only The Piano Player" by Elton. And I continued my streak of learning every word to every song on every album of his. Starting with the 2 main hits from that collection, "Daniel" and "Crocodile Rock."
Other kids brought 8 tracks, and we'd sing along to tons of music. Everything from Elton's music to Chicago to Jesus Christ Superstar (Hey, don't give me a hard time. We were young).
And despite how I'm vehemently opposed to Elton's horrible lifestyle choice, I still give him credit. Because he's the reason I decided to be the piano player instead of taking up some dorky guitar or other lame instrument. And his music inspired me to work through the process of teaching myself to play on a very old, out-of-tune upright.
So, even though I hate what Elton's doing to himself and others, I love him enough to pray for his soul. And I'm sure he'd enjoy being one of the piano players in Heaven, forever, instead of a "Midnight Creeper" in hell.
Stay tuned,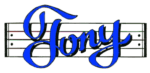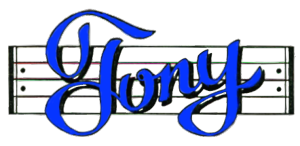 Get my Rhyme & Reason Podcast delivered (free) right to your device.
My books are also on Amazon.com or Apple Books
Grab yourself an un-cool T-shirt
Or how about some music for kids