What's the one thing you need
to avoid failure in this life?
Are you one of those people looking for "the one thing"? The one thing to get your business up and successful? The one thing to make everything right again? Are you looking for that one special thing to take you from despair to delight? If so, do you have any idea what that thing is?

Is the one thing…
Love?
Money?
More time?
Creativity?
All of the above?
None of the above?
---
If your answer was "none of the above", give yourself a gold star and go to the head of the class. All of those things are essential for some part of life, but you can have all those things and still fail for lack of one thing which is actually a person…
Jesus
If you want to convey or deliver an awesome message…
If you want an infinite source of wisdom…
If you want to nurture and expand your creativity…
Your best resource is your Creator.
And even if you're the most loving, creative-outside-the-box thinker, and strategist…even if you know how to build a huge following…even if you have tons of money, power, and influence…if you don't have Jesus in the mix…game over.
The one thing for ultimate success doesn't exist. With all the hype on the internet and all the get rich plans and schemes available in the world, you'd think just about everybody would be a millionaire by now. Wouldn't you? You probably already know why those plans don't pan out. Because we don't trust the sources…and that's just good judgement. But you can't exercise good judgment without the help of the Judge of all creation. You might think you can, but you can't.
How to trust Jesus in this world of hype and flash…
The Bible is the only book written by Jesus. It's the only infallible source of truth. It's the one thing you can test and never find lacking. In it you'll discover how much God cares about your health, well-being, and success. I challenge you to read it. Make it the one thing you vow to do before you give up on love or life. I promise…you won't be disappointed. Go ahead, test the Bible. Compare it to all other books of antiquity…or any other books for that matter. Do your best to prove it wrong. Give it your all. I'm confident, when you do, you'll be changed forever…for the good. Start today.
What do you have to lose…besides eternal happiness?
Stay tuned,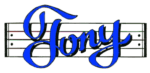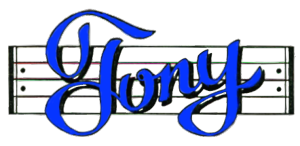 P.S.  Your support for my Words and Music means the world to me. Please share them with others. Here's how…
Discover my ebooks on Amazon.com or Smashwords
Subscribe to my Podcast
Connect with me on LinkedIn
Circle me on Google +
Follow me on Twitter
Watch my videos on YouTube
Find me on Facebook
Or use the social media links below