The last word is most remembered
In a heated argument, it often seems like everyone wants to be the one to get in the last word. Sometimes it's because they really DO have the most important thing to say. But most times it's just to "win." And that's the kind of argument I recently overheard from a couple in a nearby booth at a restaurant. [powerpress_player]

Each time the last word popped out, it ended up not being the last word.
The girl kept letting the guy know how he never listened to her. And the guy kept telling the girl, "Of course I listen! How can I not? You tell me over and over!"
Their conversation would get a little quieter for a couple of minutes. And I couldn't tell if they were still arguing. But then, something would set them off again. And words got more heated. Biting jabs. Slicing remarks. Hurtful attacks. I started wishing I had ordered my food to go. And I kept hoping one of them would actually stop and think about what they were saying. And who they were saying it to.
But for the entire 20 minutes or so, I was there, their "lovers quarrel" played on.
I wish I could say I'd never seen or heard anything like that before. But that wouldn't be the case at all. Because I've seen and heard way too many hard-hitting battles of the sexes. And rarely did they ever turn out well. But I said "rarely." Not never. Once in a great while, men and women actually work things out and end up with a stronger love. And it's almost always due to one thing.
They set aside their selfishness. And they think about what God says about love. When they do that, it turns out right. It's not the easiest thing to do. I know too well. But it's always the right thing to do.
If you find yourself in that position, not where you'd like to be with your loved one, stop trying to win. Just let love win. God will help.
The Last Word
Keep a bolt of lightning in your brain
And a jar of honey in your heart.
Let love be the last word from your lips
Whether you're together or apart.
Lightning is your passion over pain.
Honey is your holy hope within.
Send those feelings through your fingertips
And remember, always let love win.
© 2020 Tony Funderburk
(to be continued)
Feelings are more intangible examples of how life has Rhyme and Reason because God made you.
Stay tuned,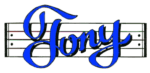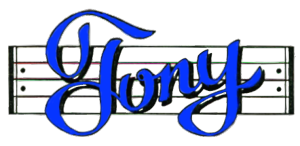 My books are also on Amazon.com or Apple Books
Grab some Merch
Or how about some music for kids
Got a song request? Feed the tip jar.
Subscribe to
Rhyme and Reason with Tony Funderburk
Or subscribe with your favorite app by using the address below

Podcast: Play in new window | Download
Tune In On iTunes Apple Podcasts | Android | Email | Google Podcasts | Stitcher | TuneIn | Spotify | RSS | More