Podcast: Play in new window | Download
Tune In To Rhyme and Reason Apple Podcasts | Google Podcasts | Spotify | Amazon Music | Android | Pandora | iHeartRadio | Stitcher | Podchaser | Podcast Index | Email | TuneIn | Deezer | RSS
I remember a young lady telling me about The Joshua Tree when I was in Albuquerque, New Mexico back in 1987. I was booked there for two weeks, and she and couple of other friends asked me if I'd heard of that album by the band U2. And they asked because we'd all been in a friendly conversation about Christian values and principles in the music business. Or lack of them. Plus, they'd heard me sing "I Still Haven't Found What I'm Looking For," one of the songs on the album.
They told me The Joshua Tree showed U2's Christian influences.
Of course, I was surprised by that. And, no, at that time I hadn't heard The Joshua Tree collection. I'd only heard the "Looking For" single, liked it, and added it to my repertoire.
So, in case you're thinking, "Well, Tony, did you give the album a listen? And, if so, what did you think?"
I tried to listen. But the songs basically ran together. Before I go any further, it's important to acknowledge how music is certainly subjective. And there's no denying the popularity of U2. They've sold millions more albums and made millions more than I ever will. But I'm not a fan. Because their music runs together.
And it definitely doesn't resemble or stand up for Christian principles and values. Despite the fact that Christianity Today said this: "At a glance … one of the most vital and influential albums in the history of rock—both mainstream and Christian…"
If that's true, no wonder Christian churches are now dazed, confused, and almost totally compromised.
Thank God I follow Christ and not Christianity Today.
A while back, I took issue with Bono, lead singer for U2, after watching a video of him and Eugene Peterson talking about their views on the state of Christian music and the Psalms. And Bono's worldview, politics, and propensity for profanity (not in that video) make him one of the least qualified pop musicians to have influence "in the history of rock, both mainstream and Christian." And I'm Mr. Hewson's (his real name) opinions of my music would resemble mine of his. At least his honest opinions.
The reason these gentle opinions popped into my head, today, is because March 21 marks the anniversary of The Joshua Tree's number 1 status on the charts back in 1987. That's 34 years in case you're interested. And that means, Bono is gonna be 61 this year. And from what I can tell, he's still on the wrong side of almost every major issue and topic in the world.
He's barking up the wrong Joshua tree.
And if he's truly looking for a relationship with his Creator, it appears he still hasn't found what he's looking for.
Climbin' trees to find the answers in life,
And not lookin' to the One who made trees,
Is an ideal way to drift through your life
Without knowing Who humility sees.
Stay tuned,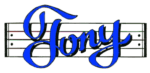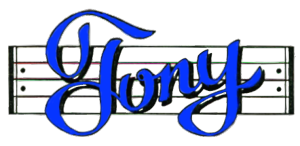 Get my Rhyme & Reason Podcast delivered (free) right to your device.
My books are also on Amazon.com or Apple Books
Grab yourself an un-cool T-shirt
Or how about some music for kids