Roy Rogers and the Sons of the Pioneers. Yeah, I can almost hear 'em singin' Tumblin' Tumbleweeds just by mentioning their names. And I get a visual, in my head, of the ranch hands 'round the campfire as they sang, "The Cowpoke Lullaby."
Oops, it couldn't have been The Cowpoke Lullaby.
Because that song wasn't written back when those singin' cowboys sang in the movies and on TV. And I know that for sure because I'm the one what wrote it. Back in 2011. Jeepers. Hard to believe that's 10 years ago.
If you've been following along for the past few articles, I've been sharing some backstory to the songs I wrote for Bedtime Buckaroos. And that's my Western-themed lullabies for kids (and even grownups) who either like, or remember, the days of the singin' cowboys.
And I remember, one night looking up at the tiny sliver of a moon and thinking, "Hmm…it sorta looks like a fingernail." So, I thought about what a fingernail might do, way up there in the sky. And the first couple of lines to The Cowpoke Lullaby popped into my head.
Then, I started thinking about what would go nicely with a fingernail shaped moon and a star-filled sky. And a couple more lines popped into my head. And lo and behold…they rhymed.
So, I knew I was onto something that hearkened back to those wonderful harmonies around the campfires. And I kept going. I could see coyotes and crickets and cattle. And then I pictured the scenery. That's when hills and mesquite trees drifted into the lyrics.
Next thing I knew, it was time for a chorus and a bridge.
And somehow the idea of a little reverberated yodeling seemed like just the ticket. So, I put it all together. And another easy-going, western-sounding, harmonizing lullaby was born. And there are 8 more in the Bedtime Buckaroos Songbook…which is also a coloring book and drawing book. Plus, when you buy the book, there's a secret link where you download all the songs to all the lyrics. Free. Just click or tap the link, below, to get the book and get 'em all.
Under the big mesquite tree
That's where sweet dreams will greet me.
Yodel ay ee ay…yodel ay ee ay ee ay
© 2011 Tony Funderburk
Stay tuned,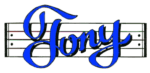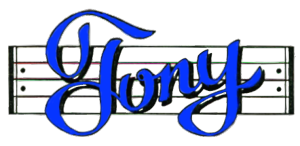 Get the Bedtime Buckaroos songbook/coloring book/drawing book