The Christmas Spirit And Tongue-in-Cheek Bah Humbug
So…did you ever have one of those years when Christmas just seems to get on your nerves?
Yeah, me neither.
Still…I know people who prefer that Christmas would just pass on by without all the fuss. If you're one of those, you might get a kick out of the lyrics I'm posting below. And just so you know…you can get the song that goes with 'em just by signing up for my emails. See that green arrow over there on the left? Well, hit the "tune in" button, and you can type in your email address. That's all there is to it. You'll get links to 3 free downloads right away. And in just a little while I'll send you 3 new Christmas songs…also free.
You've got nothing to lose, 6 free songs to gain, and you can unsubscribe at any time. (of course, I hope you'll stick around for a long time)  Anyway…here's the lyrics for now…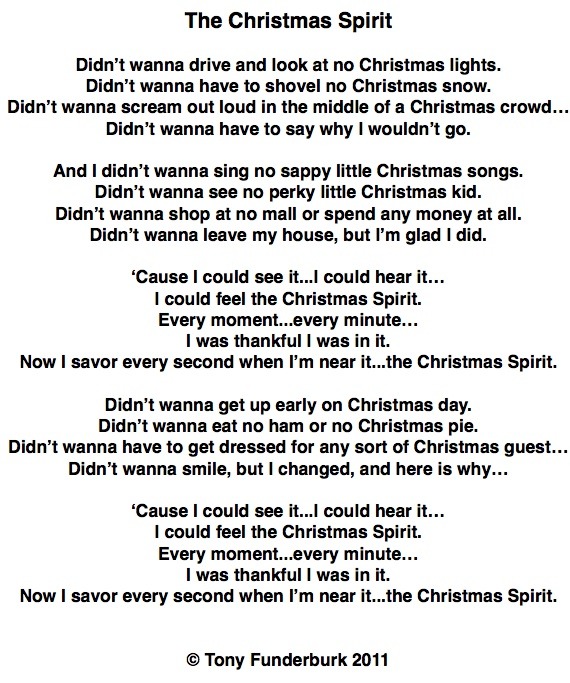 Stay tuned,

P.S.  Follow my singer songwriter tweets on Twitter
Like my singer songwriter fan page on Facebook