If Thanksgiving turkey wasn't such a normal part of this holiday every year, just think how many turkeys would never have even been born…uh…hatched. But tell that to the living turkeys and see if it makes them more thankful. My guess is…

No Thanksgiving turkey gives it a second thought either way.
And that's because those birds don't tend to have logic and reason. And by "don't tend to have" I mean don't have.
Because if they did, they'd use some logic to figure out why Americans are so fixated on them as a companion dish to dressing and giblet gravy.
And maybe they'd come up with some arguments against the so-called sensible reasons for eating them instead of other birds or animals. Maybe they could point out some other bird that's large enough to feed a table full of hungry Americans.
Or maybe they could show us humans how they serve some other practical purpose. Like chickens and cows do with eggs and milk.
But I think those odd birds should figure out a way to communicate. And maybe they could do that with their snood and wattle. No, those aren't made-up words out of a Dr. Seuss book. Snoods and wattles are the odd looking flaps of skin on their heads. And as it turns out, they can change color. For mating, moods, and even health reasons.
So, my suggestion to these domesticated food…uh…birds…is to get out their call. Send a message to the gorging Americans how all those other bird and animal sources are just as delicious, filling, and renewable. No need to focus on them.
This approach worked well for the Chick-fil-A cows.
Have you seen the lines for those chicken sandwiches? Crazy.
OK, turkeys of America…my household supports your cause. We're having delicious ribeye steaks and sweet potatoes with our pumpkin pie. And, as another sign of solidarity, we will boycott every Chick-fil-A within driving distance. All day today, and every Sunday for as long as needed.
Now…don't get me started on cranberry sauce. No, seriously. Don't get me started.
And…uh, wait…
"Hey babe! Is that a cow with a sign walking by out front?!"
Stay tuned,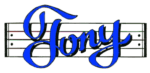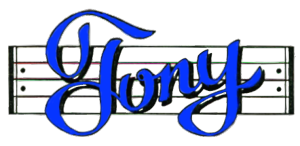 Get my Rhyme & Reason Podcast delivered (free) right to your player.
My books are also on Amazon.com or Apple Books
Grab yourself an un-cool tShirt
Or how about some music for kids