Duct tape. Concrete patch kit. Bandaid. What do those three things have in common? Each one is a temporary fix. And they're awesome for doing what they were designed to do. But when you use them, you know (at least you understand somewhere way back in the corner of your mind) that you're gonna have to deal with the real problem sooner or later. Right?

So, why do so many people put so much effort into the temporary fix?
And why do they seem to prefer it over root cause solutions?
Simple.
Root cause solutions are more difficult. And they seem to require more work. And they can distract you from enjoying the good things in life. Hmm…sounds like abbreviated thought processes to me.
Because when you get down to it, when you focus on solutions to the root causes, you can ultimately save yourself so much time. Time you could use to work on projects you enjoy. And be with your loved ones. But the key phrase is "focus on solutions."
For example, I like to listen to a cool instrumental jazz station in the morning as I have my coffee and breakfast. So, I tap on my Pandora app on my iPhone, tap the station, and the music starts right away. I keep my phone turned down, so I can think and contemplate.
But. Since I use the free version of the Pandora app, there are occasional commercials. And I've noticed, lately, how there are plenty of political ads. And not one of them, on any morning, has been for a candidate or cause I'd even remotely endorse or vote for.
One of those ads, this morning, talked about a certain political candidate here in Colorado. I'm sure the people who came up with and paid for the ad believe this candidate is a "conservative." He's not. But for the purposes of the political games played every day, they consider him to be. And at the end of the ad, which bashed him on several fronts, they said, "So, vote against ___________."
You get that?
Vote against someone.
And they didn't offer root cause solutions anyone could vote FOR. And that's what you call (or you should call) a temporary fix. Because, at best, it only applies metaphorical duct tape to the problem. It doesn't, and never can, actually fix the problem.
Our political system is designed to avert focus from solutions to problems. And so, more and more you'll see and hear ads about what to vote against. Because pointing out someone else's flaws is always easier than coming up with actual solutions. I heard someone say it like this, "It's always so much easier to solve other people's problems."
Well, I say vote against the idea of voting against something or someone. And you do that by putting on some of your favorite music, turning down the volume, and taking the time to think and contemplate.
Think before you wander down the road.
Contemplate what kind of seeds you sowed
As you walked through muddy politics.
Leave more than a temporary fix.
Stay tuned,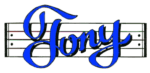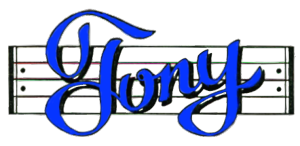 Get my Rhyme & Reason Podcast delivered (free) right to your player.
My books are also on Amazon.com or Apple Books
Grab yourself a cool tee
Or how about some music for kids