Sunday morning memories
I've mentioned, before, how much I loved those bacon, eggs, and toast days at my Grandparents house. Especially before we'd get ready for church. And this was back when families still did most things together. So, my Sunday morning memories include lots of together time.  

Podcast: Play in new window | Download
Tune In On iTunes Apple Podcasts | Google Podcasts | Spotify | Android | Pandora | iHeartRadio | Stitcher | Email | TuneIn | Deezer | RSS | More

My Sunday morning memories might seem naive to a lot of people.
And I take that as a compliment. Yes, I was naive back in those days. But I'm talking about the "natural and unaffected; innocent" definition of the word. Of course that describes me. And I wish it described most people. But these days the natural innocence of children is often lost before the first grade. Such a shame.
Anyway…
Back to reminiscing.
After breakfast, and before church, Grandmother read the local paper. And when she got to the "funnies" section, she'd read those out loud to my brother and me. And she'd pause to be sure we understood the humor. Plus, she'd teach me the words…which helped me to be able to read long before I ever went to school.
Once it was time to go, Granddaddy would go out and warm up the car. Then, we'd all pile in and make the short drive to church. And I remember how most of the people in church knew my Grandmother. So, there'd be all those greetings and comments about the weather and "how's your family" stuff. Then, we'd go take our place in the pew.
The preacher would usually talk about the merits of Heaven and the horrors of hell. And I'd sit there, in wide-eyed wonder, looking forward to the stick of Juicy Fruit gum my Grandmother would fish out of her purse.
If it hadn't been for the gum, I don't think my brother would have survived.
It helped me lot of times, too.
At the end of the sermon, the preacher would do the "call." And he'd say something like "With all heads bowed and all eyes closed, if you wanna come to know Jesus as your personal savior, come up here and pray with me."
And I'd feel a little nudge in the ribs from my Grandmother. But I was strong. I resisted every time.
After church we'd all go back home to a nice, big Sunday afternoon lunch. Usually it was fried chicken, potatoes, corn, and bread and butter. And, if things went the way I thought they should, there'd be peach cobbler, too.
I wish more kids, these days, could experience Sunday mornings like that. Because I believe those kids would turn into caring, loving adults. And if a nudge in the ribs, from Grandma, would be the hardest part to endure, I believe most kids could take it. And they'd have warm, fuzzy memories of those days for the rest of their lives.
Sunday morning isn't like the other mornings.
Maybe most will never know the reason why.
But I hope you find the fondest kind of memories
When another Sunday morning has gone by.
Stay tuned,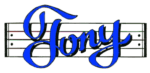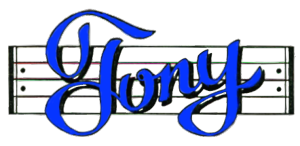 Get my Rhyme & Reason Podcast delivered (free) right to your player.
My books are also on Amazon.com or Apple Books
Grab yourself a cool tee
Or how about some music for kids