Get The Rhyme and Reason Podcast Delivered, Free Apple Podcasts | Google Podcasts | Spotify | Amazon Music | Android | Pandora | iHeartRadio | Stitcher | Podchaser | Podcast Index | Email | TuneIn | Deezer | RSS | More
An old friend of mine, from back in my days as a full time musician in Texas, loved REO Speedwagon. And I think she even got to meet them one time. I wasn't a fan. But there's no denying they were a pretty successful band. They had hits like Can't Fight This Feeling, Keep On Loving You, and Take it On the Run. But their hit song, Ridin' the Storm Out came up in my head when I read about Abraham Wald.
What do a successful band and Mr. Wald have in common?
Nothing really. Except for criss-crossing thoughts of them in my brain. Allow me to explain.
Travel back in time with me, now, to the inside of a fighter plane flying over enemy territory in World War II. When those crews landed safely back at base, most of the time they'd be riddled with bullet holes. And there were people who studied those bullet holes. And they noticed certain areas of the planes were hit more than others.
So, naturally, the first thoughts were to make those parts of the planes a lot stronger. Because the goal was to reduce the number of planes shot down. Sounds logical. Right?
Not so fast.
This is where Abraham Wald came in. Apparently he was a vampire. Uh…wait. Scratch that. I just re-read his story. And, yes, he was born in Transylvania. But he was not a vampire. He was a Hungarian Jew. And, as it turned out, a mighty sharp mathematician.
In fact, he founded the field of statistical sequential analysis. Without going into too much detail about what that is, here's a definition I found: "Sequential analysis is the branch of statistics concerned with investigations in which the decision whether or not to stop at any stage depends on the observations previously made."
Abe put that expertise to good use when he checked the bullet holes data on those fighter planes. And, after he noticed the patterns of bullet holes and studied more data, he presented a much better way to look at the problem. He pointed out that the planes that were shot in those patterns were the ones that returned.
And with that insight, he apparently convinced the decision makers who ordered planes to be reinforced in those areas that didn't have bullet holes. And, as a result, fewer fighter planes…and more importantly the crews…were shot down.
You might say they were better equipped to keep Ridin' the Storm Out.
Well, YOU might not say it. But that certainly wouldn't keep ME from sayin' it.
So, the moral of the story (if you wanna call it that) is this. Data, logic, reason, and careful investigation of the information can provide a much more valuable perspective.
And that's why it's important to understand humans are information based. We're uniquely designed like no other living creature…or inanimate object. And it's because you and I were made in the image and likeness of God. With attributes like emotions, logic, and reason that couldn't have evolved even if the universe was a humongazillion years old.
So join the only truly successful band,
The one that God created with His own hand.
And just imagine all of the songs we'll write,
'Cause we will live forever in His love light.
Stay tuned,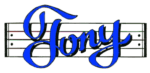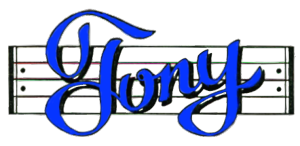 Get my Rhyme & Reason Podcast delivered (free) right to your device.
My books are also on Amazon.com or Apple Books
Grab yourself an un-cool T-shirt
Or how about some music for kids