Get The Rhyme and Reason Podcast Delivered, Free Apple Podcasts | Google Podcasts | Spotify | Amazon Music | Android | Pandora | iHeartRadio | Stitcher | Podchaser | Podcast Index | Email | TuneIn | Deezer | RSS | More
Do a Google search for "streets of San Francisco," and you'll probably only get results that point to the TV show from back in the 1970's. And some of those results are links to videos of the opening credits from the original show.
Those streets of San Francisco certainly looked different than they do now.
Watch the opening credits closely enough and you'll see snippets from the "bad side of town." But that show was from a time when crime fighters at least tried to hold that boundary. So, the bad side, the seedy side, stayed put. Somewhat.
Fast forward 50 years, and I don't think Michael Douglas or Karl Malden would recognize the city their characters once policed. Street zombies (I refuse to call them homeless people) are everywhere. But why shouldn't they be? Free drugs. Freedom from prosecution when they steal in broad daylight. And free bathrooms on every street and even in elevators. Zombies love that stuff.
I watched a video that James Woods (Academy Award winning actor) shared on Twitter. And he posted a comment that said, "Guess which Democrat run hellhole this is. Hint: all of them." It's difficult to believe it's America. The street zombies in the video look either demon possessed or void of a living soul.
It's on a scale I could never have imagined when I was a kid.
But when you drug people up and dumb them down, how could the results be anything else?
Well, there IS a Way to fight it. The ONLY Way. And the Way is the person known as Jesus. But the very mention of His name (and the fact that I capitalize even the references to Him) is offensive to this world.
The "right politicians" aren't the solution. They'll most likely come up with a "$1 billion investment to address  homelessness." Am I the only one who sees the idiotic irony? Address homelessness. Get it?
I'd rather eat a pan of biscuits made with Crisco than spend a second on the streets of San Francisco.
Over 30 years ago I wrote a song that talked about the end result of drugs. The lyrics are laced with drug references. And there are probably plenty, these days, I don't know about. But the point is more valid now.
Nothin's Gonna Happen To You
Well you're human and it's hum-drum,
So you find yourself in front of a screen.
The remote control slowly takes its toll.
Then you're thumbing through a magazine.
Years ago you had to know.
You had to stand out brave and true.
You said, "Don't wait for nothin', or
Nothin's gonna happen to you."
You were Ghengis Khan and Napoleon.
You were king of cool to all your friends.
But the juggernaut fell into the pot,
And so this is how the story ends.
But I have to know what could change you so.
I have to see what cut you through.
And don't tell me "nothin," or
Nothin's gonna happen to you.
Why the empty stare…nothin' nothin'.
Tension in the air…nothin' nothin'.
You just can't admit, you're too mortal to conquer it
And nothin's gonna happen to you.
Well, it's so posh how you whitewash,
And the truth starts falling through the crack.
So your winter scheme is a broken dream,
And the pieces stab you in the back.
Time gone by can make you cry.
And the tears can freeze inside your heart.
But don't obsess in that icy mess.
Blow the danger and the pleasure apart.
On the inner side it feels like a ride
As you rollercoast into the sky.
But the outer side shows the demon lied.
Give him anything to keep you high.
Years from now they'll wonder how,
How it ever got to you.
And I'll just say "nothin"
Nothin' ever happened to you.

© 1992
Stay tuned,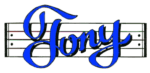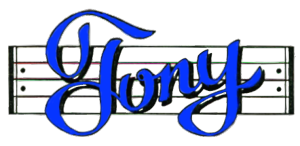 Share this link with everybody you know, so they can jump on the Rhyme and Reason Bandwagon
(My regular emails about the essentials of life, AND some music and other good stuff, for Fa-Ree)