I hadn't heard it in a while. But just a couple of days ago I heard it in a car next to me as I sat in a grocery store parking lot. A couple of kids, who weren't adjusting the volume in their voices to compensate for the rolled-down windows, disagreed about something. And one said something I didn't quite catch. But the other replied in a very audible tone, "Stop bugging me." Or as I like to say, "stop buggin' me."
Stop bugging me has been said and heard for decades.
And kids will always use some form of it. Because all it takes for one kid to be bothered by another kid is…well…another kid. Yeah, put two kids together, without adult supervision, and it's almost inevitable that one is gonna bug the other. Some way. Somehow.
And that's why I wrote a funny song about it several years ago. It's part of a collection of songs about kids and the darndest things they say and do. That collection is called Kiddin' Around. And here's…
Stop Buggin' Me
You're a fly around my face,
You're a spider in my space.
Stop buggin' me…stop buggin' me.
You're a squiggly wiggly worm.
You just wanna see me squirm.
Stop buggin me…stop buggin me.
Like a beetle in the bush;
You might need a little push.
You're a locust in the tree
Makin' all your noise at me;
Stop buggin me…stop buggin me.
You're a fumble bumblebee.
You're a flicky flaky flea.
Stop buggin me…stop buggin me
When I wear my favorite hat,
You keep naggin' like a gnat.
Stop buggin me…stop buggin me.
Like a lanky little leech
You just want to hear me screech.
You're a creepy centipede,
When you do this daily deed.
Stop buggin me…stop buggin me.
© 2007 Tony Funderburk
Stay tuned,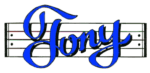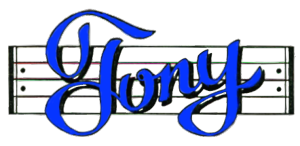 Get my Rhyme & Reason Podcast delivered (free) right to your device.
My books are also on Amazon.com or Apple Books
Grab yourself an un-cool T-shirt
Or how about some music for kids