Stealing the show – Are you doing that? Good!
I recently watched a documentary about Steve McQueen at the suggestion of an internet marketer whose suggestions are almost always good stuff. There was a section in the video that talked about how Steve was cast in the movie, "The Magnificent Seven", but he wasn't billed as the star. Yul Brynner was the lead actor. But most people (especially guys) would probably tell you McQueen was the star. That's because he kept stealing the show with some subtle (and not so subtle) on-screen moves. (Listen to this episode of the Rhyme and Reason Podcast and skip the reading if you prefer)

Podcast: Play in new window | Download | Embed
Tune In On iTunes Apple Podcasts | Android | Email | Google Podcasts | Stitcher | TuneIn | RSS | More

Make your mark by stealing the show…no matter what "show" you're in.
Steve McQueen didn't just market himself. He made his mark. With coolness, certain looks, and confidence in his abilities. You don't have to be a movie star to make your mark. And you don't have to depend on how cool, confident, or good-looking you are (thank goodness)
These days stealing the show can be a simple as showing more enthusiasm than your competition. Or more empathy for your audience, or clients, or customers. Or doing something others aren't doing in your niche.
Like audio branding.
You don't have to produce a clever, catchy jingle. Like all those famous ones you might remember from when you were growing up. But you DO need something memorable. Something to steal attention from your competitors. And if you're not sure where or how to get that going, well…it's something I can probably help you with. I love to write songs. Ask and you might receive.
You can also jump on the one-of-a-kind Rhyme and Reason Bandwagon today and get my latest words, music, and voice delivered to your inbox instead of having to come looking for them all the time. (including free music and a book)
And share with your friends, family, business owners, and everybody. Don't keep this good stuff all to yourself.
Stay tuned,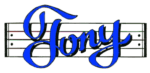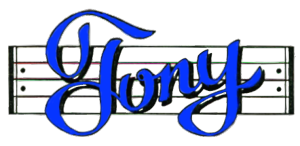 Subscribe to
Rhyme and Reason with Tony Funderburk
Or subscribe with your favorite app by using the address below