Yesterday I talked about country music and how I'm a fan who's not a fan. And today I'm gonna mention a guy whose music I like very much. Sting. I'm not a fan of his worldview, although, sometimes his lyrics reveal a hint of a spiritual conflict within himself I don't think he realizes. But, back to my point for the day.
That spiritual conflict can be found in a song from 1987.
Back then I played my CD of Sting's album, "Nothing Like The Sun," a lot. And I even included a couple of the songs, from that collection, in my nightly repertoire. They were "Englishman in New York" and "We'll Be Together." But the song I'm focused on today is called "History Will Teach Us Nothing."
Check out this verse from that song…
"If God is dead and an actor plays his part,
His words of fear will find their way to a place in your heart.
Without the voice of reason every faith is its own curse.
Without freedom from the past things can only get worse."
Naturally (or should I say supernaturally) God is not dead. And He never will be. And without him, words of fear certainly can "find their way to a place your heart." But God IS the voice of reason. THE voice of reason. Any "faith" that will not acknowledge that is certainly "its own curse."
And Sting is right about things getting worse "without freedom from the past." And the ironic point he misses is how that's exactly what Jesus offers. Freedom from your past.
As you look back through the records, you discover that it's true. History teaches us nothing. Throughout history, to this very day, humans refuse to learn from the mistakes of the past. It's willful stupidity.
And we're all guilty.
History books don't determine who you are and what you're worth. But His Story can.
I read an article that quoted Sting as saying, "I would not consider myself a Christian any longer. My beliefs are much wider than that. I don't believe God is necessarily a Catholic or Islamic or anything else…it's a much larger concept than that."
Sadly, Sting misses at least a couple of points. Of course God isn't Catholic or Islamic. Or any other religion devised by man. And God isn't an "it." God is a living, loving personality. And He's even fully human in Jesus. But Jesus didn't establish religions. He established the Way for everlasting, loving relationships. Between Him and us. And even among ourselves.
Sting also said he doesn't consider himself "a Christian any longer." So, chances are good that he never was. Or he had a hand-me-down "said faith." Because when you build a loving relationship with the one who made you…and you dive into learning more about Him…you don't ever wanna let that go or give it up.
I hope Sting continues to consider evidence. Because he's intelligent. And thoughtful. But if he decides to wander down the path away from God, then history has taught him nothing.
His story teaches us everything.
His life still reaches the ones who seek.
And His love is why I write and sing.
It gives strength to the broken and weak.
Stay tuned,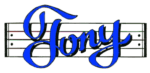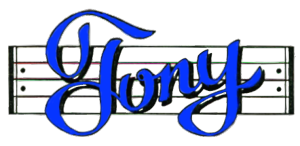 Get my Rhyme & Reason Podcast delivered (free) right to your device.
My books are also on Amazon.com or Apple Books
Grab yourself an un-cool T-shirt
Or how about some music for kids