Your ol' buddy, Tone, is in a Spin Zone
When the media sends out a message with an obvious bias, that's often called a spin. And when they dig in and really ramp it up, that's called a spin zone. So, stick with me as I spin this out, and ask…Who do you think cares more about your life? And the life of your family? You? Or the government?

Hold on tight. You're in a spin zone.
I bet you were able to answer my question much faster than I was able to ask it. You know who cares more. YOU! So, it's crucial not to rely on the government for assistance of any kind. And we all need to work harder and smarter to see to our own prosperity. And we need to learn the difference between sharing and stealing. Huh?!
Yep…
And even if a majority says it's OK to steal (tax) from me to give to someone else, that doesn't make it right. When the government gives it a benevolent sounding name, they're just using their own "putting lipstick on a pig" tactic. And keep this in mind. "The government" isn't a spiritual entity. It's made up of people. People who can't even figure out how to keep water systems safe. So, why should they be trusted to distribute wealth fairly?
Don't thirst for a bail out…
Consider this: Ana Navas-Acien, MD, PhD, assistant professor and researcher at the Johns Hopkins Bloomberg School of Public Health at Johns Hopkins University and her team of collaborators analyzed data from 788 adults age 20 and older. Their urine was tested for traces of this toxin. They found…
Participants with type 2 diabetes had a 26% higher arsenic level than people who did not have the disease.
Those with the highest levels of arsenic were more than three times as likely to have diabetes than those with the lowest levels. Drinking water can be contaminated with arsenic in some mining areas and in areas with inappropriate arsenic waste disposal… also, air pollution can be an additional source of arsenic exposure in certain areas.
Imagine how much more efficient and effective our country would be if taxes were used to keep utilities infrastructure safe from pollutants and poisons. And if our tax dollars were used to keep bridges and roads safe, secure, and smooth. How about night lights shining? And a military with state-of-the-art equipment to defend us against all aggression. Personally I'd be glad to pay taxes for those things. And it could all be done for approximately 5% of each person's earnings. Amazing huh?
But wait, I'm not done…
A government who takes my money and gives it to corporate idiots who've run their businesses into the ground? No.
A government who takes my money and gives it to bankers and insurance company owners who've squandered their assets? No.
A government who takes my money and gives it to people who won't work, or others who spend it on abortions, or others who spend it on athletic shoes, or flat screen TV's, or satellite radio and mp3 players for their cars…No, No, No, and No.
Those things cause envy, bitterness, and resentment. Like a famous TV doc says "how's that workin' for ya?"
This isn't a partisan spin.
I'm not a Re(po)publican or a Demo(lish)crat. And I'm not a Liber(scare)ian or a blind and foolish anarchist. I'm just a small business owner. Am I'm tired of Robin Hood politicians. Because it's wrong (and it always will be) to take from one to give to another.
That's not charity…it's thievery.
Your personal economy is where you should be focusing. And we all need to open our eyes to the lies and deception of thinking anyone in Washington D.C. gives a good hoot about how we feel. They only care about how much they can get away with. Their never-ending tax and spend agendas prove it year after year. And, to repeat, it's not a partisan issue. Both major parties are completely guilty.
If you're a small business owner, or an employee, I believe in you…the worker, the entrepreneur, the risk-taker, the dream builder. And I believe your spirit won't be held down for long. Unless you just give in. Never, ever, ever, never, never, never, ever, ever, ever give up.
Stay tuned,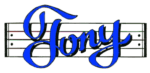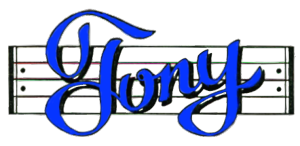 Remember, life has Rhyme and Reason because God made you.
Subscribe to
Rhyme and Reason with Tony Funderburk
Or subscribe with your favorite app by using the address below
Discover my ebooks on Amazon.com or Smashwords
Subscribe to my Podcast on iTunes – OR Google Play OR Player.fm
Follow me on Twitter
Watch my videos on YouTube
Find me on Facebook