Podcast: Play in new window | Download
Tune In On iTunes Apple Podcasts | Google Podcasts | Spotify | Android | Pandora | iHeartRadio | Stitcher | Email | TuneIn | Deezer | RSS | More
Do you speak Psalms? And how fluent is your Hymns? Or what about Spiritualese? What's that you say? You don't speak any of those languages? And you don't even believe they ARE languages. Well, I guess, technically, they aren't languages. But you could speak to me in any one of them if you'd start with a melody in your heart.
But you can't speak to me that way if you don't follow THE law.
OK, I'm gonna bring this more into focus. But first, I'd like you to get a feel for my favorite language. And that language, of course, is music. The most profound and passionately perfect language there is. With the possible exception of God's native tongue…which it wouldn't surprise me if it's a form of music.
Side note: as I'm writing this, my wife is doing some of her "chores" in another part of the house. And she loves to listen to music while she works. And right now her phone is playing "Carry On Wayward Son" by the band, Kansas. Love that song. It really rocks! And it's in my repertoire. OK, back to my point.
Now, you might think a guy like me, who's always talking about Grace and how you should accept it and get out from under the law, wouldn't say "follow the law."
But you definitely should follow THE law.
And THE law I'm talking about is "You shall love the Lord your God with all your heart, with all your soul, with all your strength, and with all your mind…"
Don't misunderstand me. I didn't say you MUST follow THE law. I said "should." It's your choice.
But when you do, you'll see the results Jesus promised,
"Do this and you will live."
Plus, when you follow that law, you'll almost surely follow the next part and "love your neighbor as yourself." And your neighbor will be your brother…or sister. And you'll most likely discover, without even realizing it happened, that you'll speak fluent Psalms, Hymns, and Spiritualese (aka spiritual songs).
Because those words and languages will flow from the melody in your heart.
How can I explain the numbers in the rain?
I'd like to help illuminate the pathways to your mind.
But I am just a man; I'll do the best I can
I'll show you where to look, and I'll tell you this:
It isn't behind
It's a firecracker and a windchime
And it's a loudspeaker and a street mime
It's the friction of invisible wind…It's the living end
(from my song "The Living End")
Stay tuned,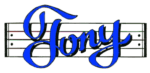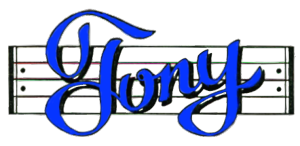 Get my Rhyme & Reason Podcast delivered (free) right to your device.
My books are also on Amazon.com or Apple Books
Grab yourself an un-cool T-shirt
Or how about some music for kids