Get The Rhyme and Reason Podcast Delivered, Free Apple Podcasts | Google Podcasts | Spotify | Amazon Music | Android | Pandora | iHeartRadio | Podchaser | Podcast Index | Email | TuneIn | Deezer | RSS | More
If it ain't got a beat, then it just ain't no treat. Of course, I'm talking about that ever-popular writing style known as sonnet poetry. And man is it ever manly! In fact, that's the main ingredient to stylish poetry and prose. Manliness.
But, before I harp on that, check these facts about sonnet poetry.
First, it's got da beat. Well, purists might call it meter. But whatever. The point is (according to some sources), the beat comes from a "pattern of stressed and unstressed syllables that creates the rhythm of lines of poetry."
And the units of meter are named "feet." So, for example, an iamb foot is a word that uses an unstressed syllable followed by a stressed syllable. As in de-light. The opposite of an iamb is a trochee. As in po-et. But lines in a poem are also defined by the number of feet they have.
So, let's say you write some poetry using iambic pentameter. That means you have five sets of iambs (penta means five) per line, for a total of ten syllables. And that's a pattern a lot of sonnet poetry has employed over the years.
Hang in there. I'm getting to the manly part.
Next, though, is the rhyme scheme.
Sonnets tend to use what are called "end rhymes." And those are just what you'd expect. Words at the end of sentences that rhyme with words at the end of other sentences. And they do it in a deliberate, recognizable pattern.
Rhyme schemes can use letters of the alphabet to reveal the pattern. So, let's say you have a four-line poem where the first line rhymes with the third. And the second line rhymes with the fourth. You'd call that rhyme scheme ABAB.
Finally, the lines in a poem that uses iambic pentameter typically contain ten syllables. And that's considered decasyllabic verse (deca means ten).
OK, did you catch the manliness in all that? I hope so. Because a REAL man would. And that's because manly men will NOT FAIL to see the complexity in the poetic design. Manly men will clearly see that poetic design flows, ultimately, from Original Design.
And that, of course, implies (translate: outright says) the Original Designer exists. Because the intelligence it took to even come up with the terms "iambic pentameter" and "decasyllabic verse" could never have originated in primordial goo.
Combining that knowledge with some inspiration from a beautiful photograph I came up with 14 decasyllabic lines I call…
Sunset Sonnet
My liberated heart can spread its wings
And consume these smoky sunrays today.
My thirsty eyes soak in all the splendor,
Before this mountain moment fades away,
My mind enters this twilight lucid dream
And pauses to create a déjà vu.
A thousand thankful thoughts rise up to God,
Who helps me write this short story to you.
The words become a precipice to me,
A rocky peak of pictures in my brain.
Reality or not? Now, I wonder
How long I'll wander through this vast terrain.
Long enough for me to write this sonnet,
While the setting sun's light is upon it.
Stay tuned,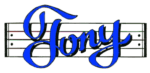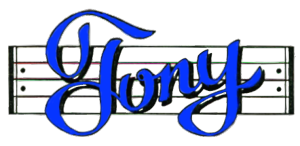 No-cost, low-cost, and premium ways you can help me spread the Word…
Tell everybody you know to Jump on the Rhyme and Reason Bandwagon
(emails with good stuff for Fa-Ree)
Get my Rhyme & Reason Podcast delivered right to your device. (also Fa-Ree)
Get digital Bible stuff from the same company I do.
My books are also on Amazon.com or Apple Books
Grab yourself an un-cool T-shirt
Or how about some music for believers, dreamers, and thinkers