Get The Rhyme and Reason Podcast Delivered, Free Apple Podcasts | Google Podcasts | Spotify | Amazon Music | Android | Pandora | iHeartRadio | Stitcher | Podchaser | Podcast Index | Email | TuneIn | Deezer | RSS | More
If you've been following along with me here at TonyFunderburk.com for a while, you might recall that I spent a year in Nashville. Yeah, the one in Tennessee. Elgielene and I went there, after a couple of years on the road, because I wanted to make the songwriter rounds. And, as it turned out, Nashville had (and probably still has) a lot of what they call "songwriters in the round."
Most of the time there weren't any circles in the songwriters in the round.
Usually we just sat in a row, facing the audience, and took turns singing our original songs. In case you've never heard me talk about it, I was almost always the only guy with a keyboard. Because Nashville is guitar city. So, I got to stand out before I sang a note.
Trouble was…I wasn't country enough. Oh well. My experience was still good because I wrote a bunch of catchy songs in my year there. One of them was this little number…
Keep It On Hold
I looked around and you; you broke my heart into.
Too many times you made me wonder what to do.
You rode your horses wild, wild flower-power child.
Child you would never let me spend my time with you.
You've got some good somewhere inside.
But you keep it on hold…you keep it on hold.
I might believe you if you tried.
But you keep it on hold…you keep it on hold.
What do you think you'll do
When it all comes down on you?
What do you think you'll say
At the time of the judgement day?
Who do you think you'll see
When you see things clearer
And it's only you and the mirror?
repeat chorus…inst
You say you don't need me; me and my sympathy.
Sympathy isn't what my time is all about.
I almost have to laugh; laugh at your better half.
Half of the time your mind is struggling with the doubt.
chorus…bridge…repeat chorus to end
© 1992 Tony Funderburk
Stay tuned,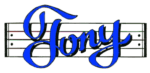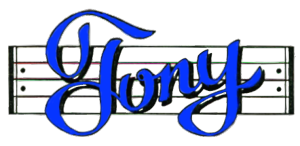 Get my Rhyme & Reason Podcast delivered (free) right to your device.
My books are also on Amazon.com or Apple Books
Grab yourself an un-cool T-shirt
Or how about some music for kids