Get The Rhyme and Reason Podcast Delivered, Free Apple Podcasts | Google Podcasts | Spotify | Amazon Music | Android | Pandora | iHeartRadio | Stitcher | Podchaser | Podcast Index | Email | TuneIn | Deezer | RSS | More
If you could carry around something invisible that could almost immediately transport you across the world, you'd do it. Right? Well, you've got something like that. And you have a way to access it almost anytime you like.
Your phone or tablet or laptop give you access to something invisible.
And magical. And you probably already use it, like that, in some way or another. But maybe not the way I'm thinking of right now. At least not as often as other ways. Like videos. Or games. Or pictures.
No, what I'm talking about is imagination. It's better than all the video games. Because, with them, you can only do what someone else pre-programmed. But your imagination can take you to the edges of the universe. To the land of giants. And even down to the hidden wonders of the microscopic world.
For example, have you ever seen the stunning variety of of color, shapes, and movements in a human eye when viewed in photo magnification? Wow! So much intricate design contained in so little space.
Then there's the other end of the spectrum. Did you know there are 40,000 muscles in an elephant's trunk? Yeah, it's true. And an elephant can use its trunk to lift up to 770 pounds and crush large fruit. Plus, it can pick individual leaves off trees. Human engineers can only attempt copycat designs. No matter how many times they try.
It sparks my imagination to think how all the big and tiny creatures could have come into existence as a result of spoken words. Something else invisible and powerful. Sadly, most people believe it sounds too far-fetched. And on the flip side , it sounds too far-fetched to me to imagine it could have all merely big banged into existence.
I'm glad I can see the design in everything around me. And I'm glad the Designer saw fit to give me imagination. And that's how I can write, day after day, and never use up all the words or numbers. Like the big time I had writing…
Tiny Time
Look under the leaves of the sunflower plant…
Way back in the dirt you'll see Arnold the Ant.
He works at his desk where he thinks up a rhyme,
And writes it all down in his own tiny time.
Now look over there in the bark of the tree.
A beetle's as busy as beetles can be.
He chews for a while, and then starts to climb,
And keeps moving up in his own tiny time.
Have you seen the tadpoles that live in the pond?
They turn into frogs without using a wand.
They take a deep breath and swim under the slime
And only come up in their own tiny time.
There's something invisible inside your head
When you are awake or asleep in your bed…
So small it can live in the sound of a chime…
Your imagination in sweet, tiny time.
© 2013
Your support is welcomed and appreciated more than you can imagine. Use links below.
Stay tuned,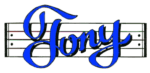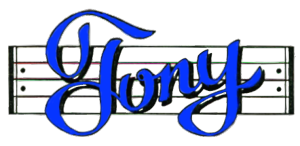 Tell everybody you know to Jump on the Rhyme and Reason Bandwagon
(emails with good stuff for Fa-Ree)
Get my Rhyme & Reason Podcast delivered right to your device. (also Fa-Ree)
Get digital Bible stuff from the same company I do.
My books are also on Amazon.com or Apple Books
Grab yourself an un-cool T-shirt
Or how about some music for believers, dreamers, and thinkers