Podcast: Play in new window | Download
Ever since the Donald left the white house, some guy named Joe has been there. And he's doin' a good job. A mighty good job. So, I just wanted to touch base with you and let in on the latest political news. See ya later.
(*needle scratch sound) Yeah, you know what's dripping, don't you?
But I'm only being a little sarcastic. Mostly I mean it. Some guy named Joe, who pops up every now and then and pretends to know what's going on, is actually doing a good job.
Well, I guess I should clarify.
Old Joe whatshisname is doing a good job of carrying out the anti-God agenda that leftists thinkers (and that's an oxymoron) have up their virus-laden sleeves. Trouble is…at least for Joe…is he probably doesn't even realize most of it.
But I'm sure he wouldn't care even if he DID realize what's going on.
Because people who wanna be kings and queens (and that goes for boys or girls) don't want the whole issue of right and wrong bogging things down. It's not a matter of what's TRULY right or wrong. It's all in how you FEEL about it.
And as long as it makes you feel good to steal from hard-working people and give that money to people who won't work, illegal immigrants, and anybody else who'll vote for you, then do it.
But the sad irony is how minuscule their little reigns of power will seem to them in the final analysis (aka White Throne Judgment). And I know that sounds like a lot of hooey to people who'd rather believe in aliens and that nothing created everything. But it's still true.
And as far as some guy named Joe, in Washington, is concerned…
A nod is as good as a wink to a blind horse.
And a feeling is as good as logic, of course.
And who cares what might happen because he's immune,
To the dire consequences, inside his cocoon.
So, three cheers for the guy who says he'll unify
All of us who are ready to nod and comply.
I believe he means what he's saying. How 'bout you?
Could he say it all, if it just wasn't true?
Stay tuned,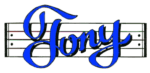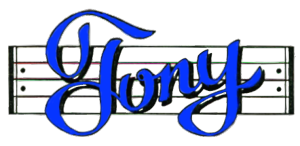 Get my Rhyme & Reason Podcast delivered (free) right to your device.
My books are also on Amazon.com or Apple Books
Grab yourself an un-cool T-shirt
Or how about some music for kids