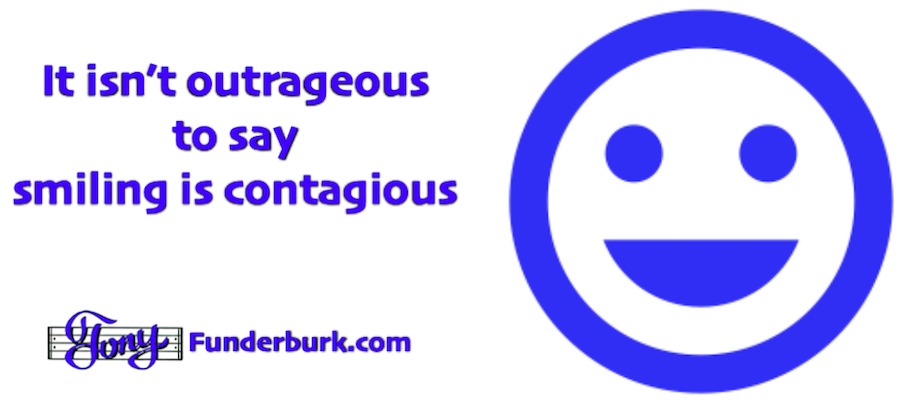 Smiling is contagious. Are you a carrier?
I was in a downtown office building yesterday, and I noticed something I've often noticed but hadn't thought about for a while. One of the ladies behind one of the many desks had a stressed look on her face as she typed something into her computer and stared at the monitor. At first she didn't see me. But I quietly got her attention, and when she looked up, I smiled a big smile as I greeted her and asked a question. I saw, once again, how smiling is contagious. The lady almost immediately (and without even realizing it) smiled back. Has that ever happened to you?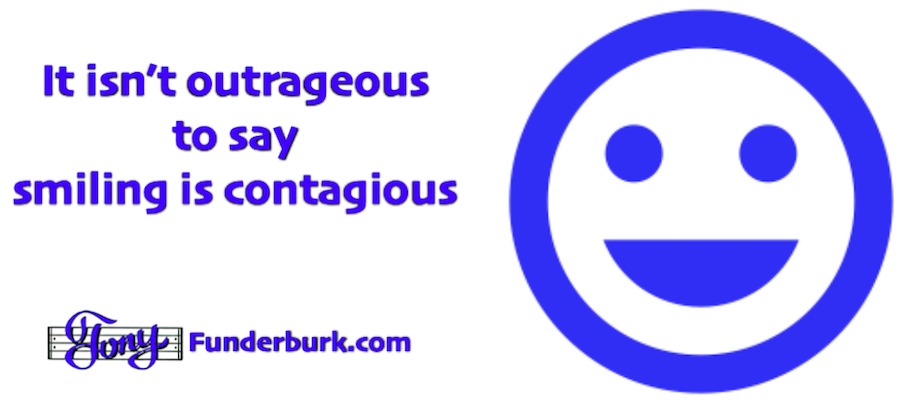 Here's something I wrote about it a few years back, and I think it's worth repeating. These things go for me, too.
"It seems like, to be a popular singer songwriter these days, you gotta have a story of angst…or survival in the midst of seemingly insurmountable turmoil. Don't get me wrong…I know the times they are a-ragin'. But I just don't want to give in to the negative view…the doomsday naysay…no way.
Whatever happened to "grin and bear it"?
Or "let a smile be your umbrella?" Or "smile, though your heart is breaking"?
Well, I think we should bring the old smile-in-the-face-of-adversity spirit back. And you know what? It's healthier. Trust me. I'm right on this. And health science backs me up. It turns out a smile can lower your heart rate, relieve stress, and evoke positive emotions. If you're not smiling right now…go ahead…I'll wait a couple of seconds…
zzzzz….zzzzz….zzzz
OK…now, don't you feel better already?"
If you're smiling now, you're a carrier.
And since smiling is contagious AND it's so easy to spread, what are you waiting for? Go help somebody lower their heart rate. Or relieve some stress. I'm gonna follow my own advice today. My health could use a boost. And who knows? Maybe I'll change the course of somebody's life. Hey…it could happen.
---
Share my rhymes and reasons with your friends and family. Choose one or all of these ways…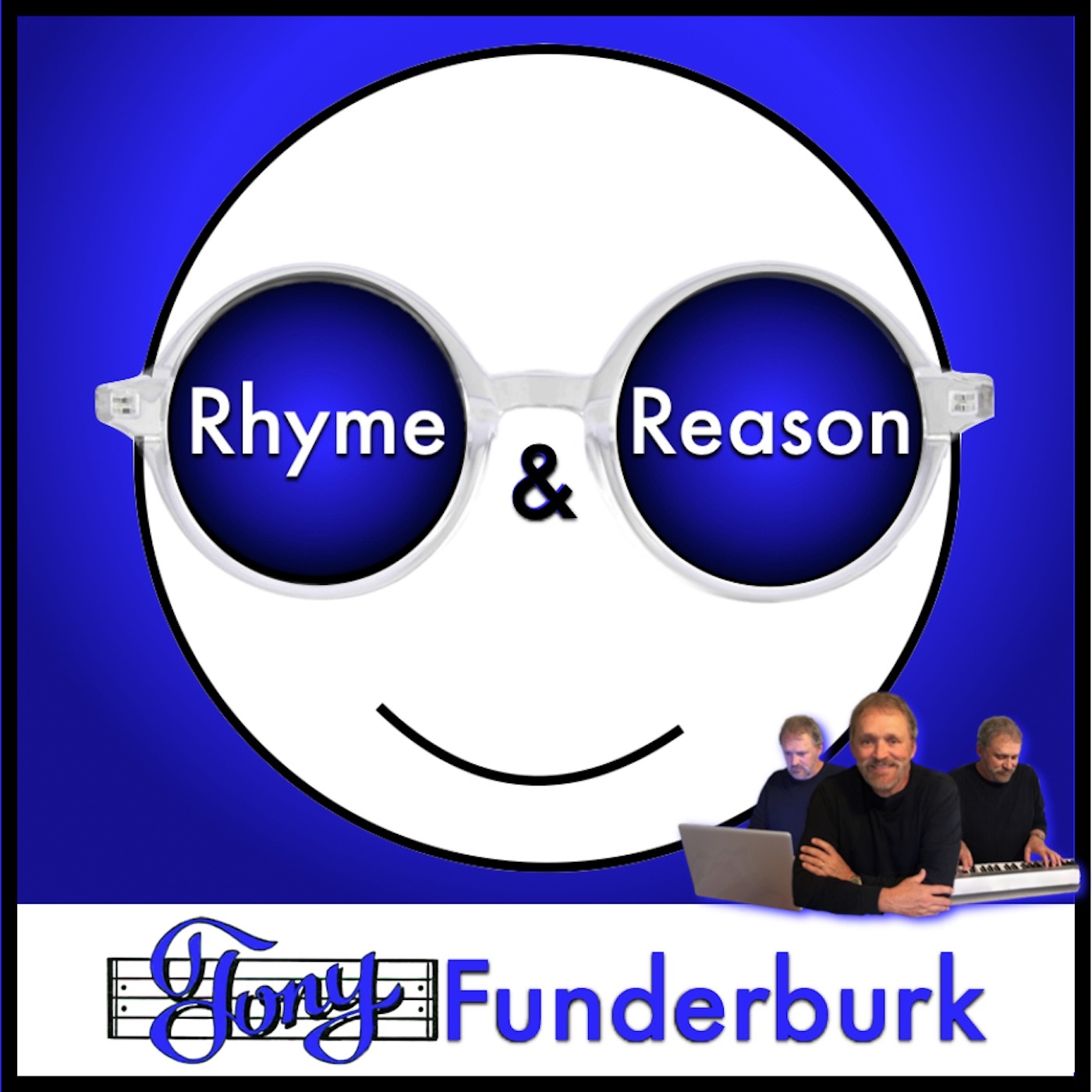 Rhyme and Reason with Tony Funderburk
Tony Funderburk
In each episode of the Rhyme and Reason Podcast, Tony Funderburk shares how life makes sense because God made you. He's the author and publisher of 34 books for adults and kids and a songwriter with hundreds of songs to his credit. Get some free songs and a book for kids by jumping on the <a href="https://www.tonyfunderburk.com/bandwagon/">Rhyme and Reason Bandwagon</a> today.
Jump on the one-of-a-kind Rhyme and Reason Bandwagon
Buy, read, and share my ebooks on Amazon.com or Smashwords
Subscribe to my Podcast on iTunes – OR Google Play OR Player.fm  OR Stitcher
Connect with me on LinkedIn
Circle me on Google +
Follow me on Twitter
Watch my videos on YouTube
Find me on Facebook
Or choose any of the social media links below
Stay tuned,