Woke up after only one hour of sleep last night. And I quietly dragged myself out to the living room where I was greeted, with glee, by Sleepy Man. One of the most dastardly, sinister, and passive aggressive villains you'll ever encounter. Because I'm not even sure he understands he's a villain. Â 

Podcast: Play in new window | Download
Tune In To Rhyme and Reason Apple Podcasts | Google Podcasts | Spotify | Amazon Music | Android | Pandora | iHeartRadio | Stitcher | Podchaser | Podcast Index | Email | TuneIn | Deezer | RSS

And Sleepy Man doesn't have super powers.
He has something much worse. Stupor powers.
Yeah, those are so much worse. Because with a single glance, from his dark and deep-set, slitted eyes, he can control your mind. And banish your mental powers to the foggy hinterlands. And struggle as you might, you can't quite seem to wake up enough to fight the fog.
Fortunately, after I had been awake for just a few minutes, I discovered one of nighttime's most coveted treasures. An extremely comfortable sleeping position. And I was able to fall back asleep for another four hours.
But then, I felt a tug on my shoulder. And I opened my eyes to find Sleepy Man's face just a couple of inches from mine. And immediately, even in the darkness, I saw the sinister, control freak snarl on the corner of his evil smile.
"Thought you could go back to your dreams and avoid me, eh?" he hissed with his silent voice.
"No," I said. "Just thought I'd catch some more sleep so I be ready for the day."
"Ha! Ready for the day?! And just why would YOU need to be ready for the day?" he snapped back.
"Uh…you know. I wanna be ready to write. And it would be nice to have a clear head to do that." I said.
"Well, change of plans, my little lackey," he snarled. "You're workin' for me today."
So…
Sure enough, here I sit. In the hours before dawn. Cup of strong coffee. And a foggy mission to do the bidding of a formless fiend. Simply because internal physical issues have conspired to keep me in chains. At least a while longer. And until I find the solution, I'll be…
Talkin' to the Sleepy Man today.
I wanna know what he might have to say.
But he hardly speaks, for goodness sake.
'Cause he can barely keep himself awake.
Still he holds the keys to my reprieve,
Devising different ways he can deceive,
Knowing he controls me with a yawn.
I can't break free until the break of dawn.
Stay tuned,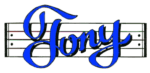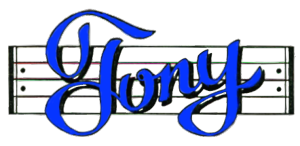 Get my Rhyme & Reason Podcast delivered (free) right to your player.
My books are also on Amazon.com or Apple Books
Grab yourself a cool tee
Or how about some music for kids