Do you sleepwalk through your life?
Every day has challenges. And challenges don't play favorites. They happen to the rich and poor, the beautiful and ugly, the short and tall, the fat and thin, and the old and young. Knowing you can't get out of facing challenges can either cause you to run headlong into them with your eyes wide open…or cause you to sleepwalk through each day and night in an attempt to avoid life. But here's the only Sleepwalk you should indulge in…
Sleepwalk – by Santo and Johnny is my favorite instrumental pop tune of all time. My favorite composer is still Beethoven, but, like I said, this is a pop tune. Far removed from long-hair classical music, it's such a classic, nostalgic piece of music for me. Every time I hear it, I'm transported back to a place and time where innocence was not yet lost and no dreams had yet been squashed forever.
I love the short story Dick Clark shares about how Santo and Johnny came up with the song. It's almost as if a song called "Sleepwalk" arose after a sleepwalk experience. And the song shows so much more emotion from a slide guitar than the typical country or island song with the same instrumentation.
You probably won't enjoy the song nearly as much as me, but I'd love to hear what song gives you the feeling of a better time. Share it with me, and I'll share it with everyone on my podcast. And I hope the song is the only way you sleepwalk through your day.
Stay tuned,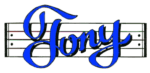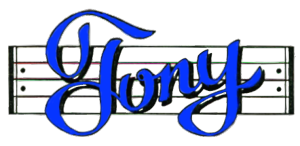 P.S.  Your support for my Words and Music means the world to me. Please share them with others. Here's how…
Discover my ebooks on Amazon.com or Smashwords
Subscribe to my Podcast
Connect with me on LinkedIn
Circle me on Google +
Follow me on Twitter
Watch my videos on YouTube
Find me on Facebook
Or use the social media links below