As I write this, it's quickly turning into a Friday night out there in the big, bad world. And once again I'll be stayin' in. No bar-hoppin' or country-clubbin' or dive-dippin' again this week. So, here I sit. All I can do is sing the blues about where I'm not goin'. And who I'm not seein'. And what I'm not doin'.
I can also sing the blues about monotony of it all.
Yep. Day in. Day out. Same ol' same ol'. Get up. Have some coffee and breakfast. And go to work. Get enough work done to take a lunch break. And then, get back to work.
I'm a solopreneur. And the kind of work I do doesn't include a lot of telephone calls. So, that's a plus. But then again, I basically only hear the drone of my own thoughts inside my head. Or the occasional sound of my wife's voice when it's time for lunch or if she requires my assistance on anything.
Yep. Day in. Day out. Same ol' same ol'.
Get up. Have some coffee and…oh…did I already say that?
Oops. See what I mean? Now, it's even spilling over into my writing. Was there ever a more forlorn, miserable, sorrowful, dejected, despondent, disconsolate, wretched, abject, and morose soul than me?
Actually…
What you've just read, heard, or otherwise witnessed, is an exercise in perspective. Because I could put that sort of spin on my life and keep myself, as they described in O' Brother Where Art Thou, a man of constant sorrow. But I am FAR from that.
I don't sing the blues for my life. Because those descriptions I shared with you are a big part of why I know my life is blessed beyond measure. I don't GOT to do those things. I GET to do those things. From the coffee in the morning to the last bit of work at my desk for the day.
And I'm a solopreneur who GETS to work from the comfort of home. My ancestors didn't have that awesome luxury. Well, unless you exclude the ones who got to live on a self-sustaining farm or ranch. They had an awesome life, too. But it wasn't as cushy as mine. Because if they didn't tend to the food, they didn't have any.
Yeah, I have the luxury of thinking time.
And journaling time. Something our farming, ranching American pioneers didn't have. And, sadly, many Americans, today, don't have it either. But I DO. And it's a huge reason I wrote a song that says:
So, I know I've got no right to sing the blues.
And I guess I'll go put on my happy shoes.
If the dark thoughts try to tempt me, I'll refuse.
'Cause I know I've got no right to sing the blues.
(from my song, No Right To Sing The Blues)
And I don't have to pay the dues for all the mistakes I've made. And that's the biggest blessing of them all.
Stay tuned,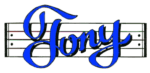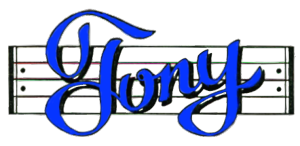 No-cost, low-cost, and premium ways you can show your support…
Tell everybody you know to Jump on the Rhyme and Reason Bandwagon
(emails with good stuff for Fa-Ree)
Get my Rhyme & Reason Podcast delivered right to your device. (also Fa-Ree)
Get digital Bible stuff from the same company I do.
My books are also on Amazon.com or Apple Books
Grab yourself an un-cool T-shirt
Or how about some music for believers, dreamers, and thinkers