Sing along songs for little buckaroos
Way back in history…all the way back to the early 2000's…there lived a seasoned songwriter. And he wrote whole collections of sing along songs for kids. Parents from far and near would buy those songs on little pieces of round plastic called CD's. And their kids loved 'em.  

Podcast: Play in new window | Download
Tune In On iTunes Apple Podcasts | Android | Email | Google Podcasts | Stitcher | TuneIn | Spotify | RSS | More

The songwriter sang lots of sing along songs, personalized songs, and lullabies.
And one of the most popular CD's was called "Bedtime Buckaroos." But you could only listen to the songs on those little pieces of round plastic, called CD's. Because there were no words included. And parents asked him to come up with a way to share the words, too.
So, the seasoned songwriter looked high and low for a solution. And one day he exclaimed to himself, "A-ha! I have it. I'll publish a book with all the words to the songs. But I'll also make it a drawing and coloring book. Kids love that. And he started right away.
And he began the work of collecting the words, putting them in the right order, and adding pictures. There were songs about ponies, eagles, coyotes, buffaloes, stars, angels, and even a blue-eyed armadillo. It was a lot to gather up. Finally, after days of organizing, he had the pages to the book all ready to publish.
Then, he jumped in his digital delivery rocket and zoomed into the Amazon, a big jungle of books from all around the world. And there were so many other books, the seasoned songwriter wasn't sure if anyone could ever find his. But, he wasn't the kind of songwriter who'd let that stop him.
So, he beamed the words and pictures into the upload portal straight to those gigantic digital bookshelves.
Now, the songwriter knew it wouldn't be right to make people buy the music and the words separately. So, he decided to make it all easy to get in one place.
But you'll have to wait to see where that place is.
Because it'll be a special place only special people will know about. Good news is…you're one of those special people. And the seasoned songwriter will soon let you know where to find it all. In the meantime…
Sing about laughing and smiling today.
Don't let anything get in your way.
Remember that you're a unique design.
And singing helps you be a friend of mine.
Stay tuned,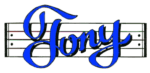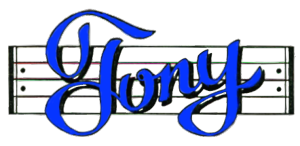 My books are also on Amazon.com or Apple Books
Grab some Merch
Or how about some music for kids
Don't forget to tip your RhymeTender on the way out.
Subscribe to
Rhyme and Reason with Tony Funderburk
Or subscribe with your favorite app by using the address below