Close your eyes and picture this scene. A long, lush, green meadow gently winds and flows down through a quiet valley. And a herd of sheep, with coats of wool from pure white to chocolate brown, grazing in juicy grass up to their hips. A clear as crystal creek glides peacefully through the meadow. And the vast variety of birds, butterflies, and wildflowers virtually takes your breath away. You, my friend, have left the shadow of death and entered the gates of a whole 'nother community.  

Get The Rhyme and Reason Podcast Delivered, Free Apple Podcasts | Google Podcasts | Spotify | Amazon Music | Android | Pandora | iHeartRadio | Podchaser | Podcast Index | Email | TuneIn | Deezer | RSS | More

Even Hollywood appreciates this Bible verse.
How many times have you watched a funeral scene, in the movies, where some sort of minister reads the words, "Yea, though I walk through the valley of the shadow of death, I will fear no evil"?
And, of course, who can deny the poetic, idyllic feel and sound of Psalm 23? Just read it out loud and experience peace in your troubled heart and mind. And who wouldn't want to lie down and bask in the glow of a meadow like I described earlier? With butterflies and wildflowers and the scents of grasses along the creek.
I'm ready to pack a picnic lunch and go right now.
But notice how King David, the author of Psalm 23, isn't covering up the cold, hard facts with his lyrics. He acknowledges there IS evil in the world. And he knows, without a doubt, that he has enemies.
David recognizes how the journey through this life is like a "walk through the valley of the shadow of death." Yeah, this present life, you and I are living, is in death's shadow. And that shadow eventually overtakes this life entirely.
But just as David's words explain, that doesn't have to be the end of the story. Because God restores dead souls. And He'll lovingly lead you down the path of eternal life. And He'll help you overcome fear and worry.
Of course, you can ignore and reject the message of hope.
None of Heaven's blessings will ever be forced on anyone who doesn't want them. And it amazes me, every day, how most people in the world want nothing to do with them. But I can tell you, if there was even only a slight chance the words in Psalm 23 were true (and there's no "chance" about it), I'd want that chance.
I'd want my cup to run over. And I'd want "goodness and mercy" to "follow me all the days of my life." And I'd want to "dwell in the house of the Lord forever."
Because I love life. And I want it to go on and on and on. So, I guess I'm part of the crazy minority who asked, "What must I do to be saved?" And I discovered, the hard work's all been done. I just gotta believe.
Green pastures, still waters…
Goodness and mercy for your sons and daughters…
True love dwells in the House of the LORD.
Each person, each nation…
Can be renewed through Your sweet restoration…
True love dwells in the House of the LORD.
© 2010 Tony Funderburk (excerpt from the song)
Stay tuned,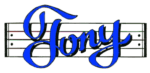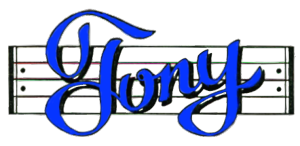 Get my Rhyme & Reason Podcast delivered (free) right to your player.
My books are also on Amazon.com or Apple Books
Grab yourself a cool tee
Or how about some music for kids