Cynthia was abducted by Comanche Indians, from her family's home in Texas, in 1836.. And Charles was born in Texas, exactly 100 years later, in 1936. But they were connected by a sequence of events I think are fascinating. And yet, simple.
Life can often toss out a sequence of events most people overlook.
And when events happen, like this, they can help you and me see how connected we actually are.
Cynthia's family had moved to Texas from Illinois. But they hadn't been there long when she was stolen away. She ended up staying with the Indians for 24 years. And she even married one of their chieftains and had three children with him. Then, she was "stolen back" from the Indians when Texas Rangers invaded their camp and returned her to her biological family.
But she never adapted back into that family for the remaining years of her life. And she lost her daughter to pneumonia and then killed herself by voluntary starvation. Sounds mighty bleak.
Then, in 1954, a writer by the name of Alan LeMay, wrote a book based on Cynthia's true-life story.  And a couple of years later, John Ford made a movie based on the book. "The Searchers" starred John Wayne. And it's considered, by many, to be one of the best westerns ever made.
And it's definitely one of my favorites.
But I didn't share all this to write a review on "The Searchers." No, I wanna focus on just one of John Wayne's lines in the movie. When someone said something his character, Ethan, didn't believe would happen, he'd say, "That'll be the day."
Yeah, I can almost see your mind jumping ahead of me, now.
As it just so happened, three young guys (who were in a band) saw that movie together. And they were inspired to write and produce "That'll Be The Day."
And that song started a three-week run at No.1 on the UK singles chart 64 years ago today. October 27, 1957. Their song also went to #3 in America.
And it eventually sold over a million copies. And that's how you get from a young girl, abducted by Indians, to a bestselling book, to a highly successful movie, and finally to a hit song from the 50's by Buddy Holly and the Crickets.
Yeah, you could say "from The Indians to The Searchers to The Crickets. Well, at least I could say it even you wouldn't.
So, that's a pretty interesting sequence of events. Wouldn't you say? From the abduction of young girl in 1836, to a hit song in 1957.
"Big deal, Tony. Stuff like that happens all the time. Nobody cares."
Yeah…
That'll be the day.
Stay tuned,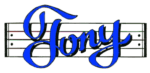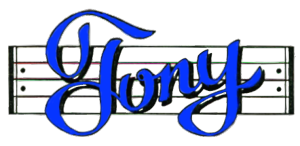 Sign up for my Rhyme and Reason emails. (good stuff for Fa-Ree)
Get my Rhyme & Reason Podcast delivered right to your device. (also Fa-Ree)
My books are also on Amazon.com or Apple Books
Grab yourself an un-cool T-shirt
Or how about some music for kids