In the nineteen years since September 11, 2001 I don't believe I've ever written anything about it. And I'm not really gonna dwell on it right now either. Because just about everything that could be said about it has been said. But I do want to make the easily observable claim of how it was a cowardly hit and run. Typical of people who hate God and hate anyone who loves God.

September 11 (aka 9/11) proved how foolish Islam is.
And I just read a clip where a muslim American soldier recalled that day in 2001, and said "Why did the terrorists have to be people who claimed to follow my beautiful Islam ? In hindsight it probably wasn't the right sort of thinking." Yeah, that guy is probably one of the many muslims who believes theirs is a religion of peace. And that's as uninformed as Christians whose favorite Bible verse is the "judge not" verse.
But the main reason Islam is foolish, at best, and evil, at worst, is because there is no allah.
The allah found in their so-called holy book was a figment of Mohammed's despicable imagination.
"Uh-oh, honey. Tony's gone completely off the deep end this time. He's talkin' trash about somebody else's religion."
OK, I'll ease up. And I won't share any more details of Mohammed's life. Especially not his incest or pedophile side. Who'd wanna hear something so gross anyway. Right? But it might be worth your time to look up information on the guy. Because it shows how his so-called religion creates rapists, murderers, and hit-and-run, cowardly terrorists.
And on this September 11, 2020, I hope you'll pause for a minute and thank the one, true, living, loving God of creation for His love. And for the mountains of evidence that prove Jesus was and IS who the Bible says He is.
It's important to believe who you believe in.
It's important to have faith and hope and trust.
Because you'll exist forever and forever
As a saved soul or a tortured soul of rust.
Stay tuned,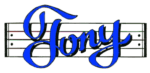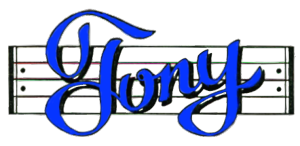 Get my Rhyme & Reason Podcast delivered (free) right to your player.
My books are also on Amazon.com or Apple Books
Grab yourself a cool tee
Or how about some music for kids