Get The Rhyme and Reason Podcast Delivered, Free Apple Podcasts | Google Podcasts | Spotify | Amazon Music | Android | Pandora | iHeartRadio | Stitcher | Podchaser | Podcast Index | Email | TuneIn | Deezer | RSS | More
If I talked to carnations, or lilacs, or even lilies of the valley (and I don't, in spite of what you might've heard), I'd probably say something clever like, "You must've been scent from above." And that's because there's nothing like a good pun to get a conversation rolling.
Yeah, "scent from above" is a pun. Not a typo.
And now that this conversation is rolling, I'll tell you why I brought up the scent from above reference. It's because I think it's obvious that the wonderful scents, that waft up from so many flowers, were put there on purpose. Because those scents serve a purpose.
And I believe that we Earth-bound humans are only barely able to understand the purpose. Sure, botanists can tell you that one flower's scent attracts certain critters. And those critters do this or that. Then, some other flower's scent repels other critters. And that benefits this or that.
Those are all observable events and interactions.
But they certainly don't logically explain why flowers would have evolved with scents. Or why critters would have evolved, synchronistically, to interact with them. Evolution is just to random and risky.
No, it makes a whole world of scents, oops sense (continue reading after you finish your belly laugh), that flowers were created to look and smell the way they do. So, then it would be easy to understand how they serve a purpose…on purpose.
And I believe so many of them smell so good because God loves us. And it pleases Him to delight our senses. With scents, sights, and sounds. So, in that way, flowers contain scent from above.
Stop and smell some today. And here's a rhyme I wrote, 8 years ago, that illustrates that connection.
The Scent of Heaven
Take a look at the colors in a flower.
They're as beautiful as anything you'll see.
And God knows just exactly what they all need
To bring joy and delight to you and me.
Even more than the best and brightest flower
God loves you every moment of the day.
So the next time you stop and smell a lily
Take a minute just to thank the Lord and say…
"Lord I love to smell the lilies of the valley
And the roses, lavender, and lilacs too.
I love to know they come back every springtime.
Best of all I know the flowers came from You."
© 2015
Stay tuned,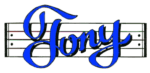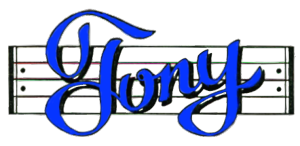 P.S. Get yourself some flower seeds and spread some of God's love around.