Once there was a Satellite song…
I'm a bit vague on what the news story was. After all, it was 30 years ago. But I remember something in the news on TV about something in space. And I had been working on a song that needed a three syllable word for my main focus. (It's a weird thing that goes on in my head during the creation process. Don't ask.) Anyway…as I listened to the news they mentioned something about a satellite. And bingo! The inflection. Three syllables. It all fit. And so I wrote my satellite song.
Podcast: Play in new window | Download | Embed
Tune In On iTunes Apple Podcasts | Android | Email | Google Podcasts | Stitcher | TuneIn | Spotify | RSS | More

Wouldn't you know…the main character in the satellite song was a woman.
I know. What's a songwriter know about women? And no songwriter ever, in the history of the world, wrote a song that had anything to do with a woman. But I'm a rebel. So, I figured I'd break the mold and dive in. I would be that unique songwriter. The one who wouldn't follow the crowd. And I…yes I…would write a song with a focus on a woman.
But this wasn't just any woman.
This was the woman I was gonna cajole, entice, and force…I mean, invite…to be my wife. And I didn't want the usual mush. This was a unique woman. With a special need in her heart that "sweet words" wouldn't fulfill or win over. Because others before me had used that tactic and failed to follow through.
So, I chose a more technical approach. Through the airwaves. Over the telephone lines. Across the transportation routes. We were 1500 miles apart. And, as you might know, distance is not the close friend of love. That means, in spite of what you've heard by confused motivational speakers, failure was definitely an option.
But…I'm nothing if not determined when it comes to writing. And I spent most of a day and night coming up with the lyrics you're about to read. While this isn't even one of my favorite songs I've ever written, it's still one of the best. Because it helped me win a heart. And that woman fell victim…I mean chose to give me the time of day. We've been together for the 30 years since then. Here are the words.
Satellite
Don't be careful; don't be shy
Just reach up and grab the sky
You're a whirlwind every day
And you chase my clouds away
I don't know if you know it's true
No one else does it like you do
Got your pictures in my room,
But I need to smell your warm perfume
We're revolving closer day and night
My gravity pulls you to me
You're my satellite..satellite…satellite
You're my satellite.
Don't you worry; don't you fret
You're the one I won't forget
Got your signal in my brain
You're the one who keeps me sane
Through the airwaves; through the space
Comes the image of your face
And it makes my rockets fire
Please believe me; I'm no liar
Repeat bridge and chorus
When it all gets cold and lonely
And there's darkness in my soul
I just look to you my little silver star
And I'm right back in control…you're my satellite
inst…repeat chorus to end
© 1989 Tony Funderburk
Don't forget, the Rhyme and Reason Podcast version of this post will include the song. So be sure to tune into it. And as always, remember…life has Rhyme and Reason because God made you,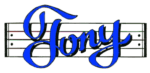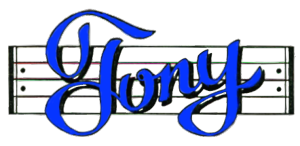 My books are also on Amazon.com or Smashwords
Grab some Merch

Subscribe to
Rhyme and Reason with Tony Funderburk
Or subscribe with your favorite app by using the address below