Rhymes and Reasons, anger, and good words
Click or tap on these links to the topics I talk about in this week's podcast…
This podcast episode brings those topics together for those of you who'd rather listen than read. Thanks for tuning in. This week's episode includes a song you need to hear! You'll have to subscribe or tune in here on my website to hear it.
Use one or more of the links I've provided to share with anyone and everyone you know. Oh yeah, when you get a minute, please leave me a review on iTunes. Here's the easy link. And don't forget to get your free music and book if you haven't already. Look over there in the sidebar ➤➤➤
Podcast: Play in new window | Download | Embed
Tune In On iTunes Apple Podcasts | Android | Email | Google Podcasts | Stitcher | TuneIn | RSS | Subscribe on iTunes
You Ain't Got Nothin' Over Me
I don't know why you have to give me all those funny looks
I ain't no Redford, but you ain't no girl from Sunnybrook's
If looks could kill, I'd need a will, but
You ain't got nothin' over me
You miss the point when you say I don't know anything
You're just upset 'cause you never got a diamond ring
I told you so, and now you know
You ain't got nothin' over me
You like to brag about your little German sports car
I'll take my Mustang, and I don't care what the odds are
Go on adjust, and eat my dust
You ain't got nothin' over me…
Your sense of humor doesn't make a bit of sense to me
And your rebuttals; well they'll only get you sympathy
You don't play fair, but I don't care
You ain't got nothin' over me!
You've got a problem with your social and emotional
You think you read me, but your literate ain't functional
And you're no sage so act your age
You ain't got nothin' over me!
Chorus…
I look around and you're there You like to get in my hair
You've got me bent out of shape
How did} they let you escape………..?
instrumental
repeat 1st 2 verses…chorus twice and end
© Copyright Tony Funderburk 1989
Stay tuned,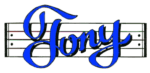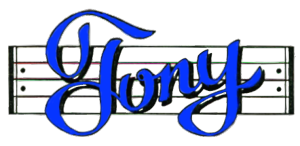 P.S.  Share the rhymes and reasons with your friends and family. And let's stay connected. Like this…
Join my Rhyme and Reason Club
Discover my ebooks on Amazon.com or Smashwords
Subscribe to my Podcast on iTunes – OR Google Play
Connect with me on LinkedIn
Circle me on Google +
Follow me on Twitter
Watch my videos on YouTube
Find me on Facebook
Or use the social media links below