In the recent past I compiled a collection of songs I call "Kiddin' Around". (pun intended) I tried to think about goofy stuff kids think of and silly things they do. So I came up with titles like "Don't" and "Stop Buggin' Me" and "Be Nice". 
There are 10 songs on the CD…and you can hear a demo (or get the CD). Just click or tap on the Singer Songwriter link at the top of this website. Or pretty much anywhere you see me talk about Music for Kids.
Warning: there's a lot of doodling in the music. So, if you don't like doodles…it may not be for you or your kids.  🙂 Anyway…as it turns out, one of the songs in that collection is gonna be the next of my ebooks for kids.
"Don't" is a big list of things you should never, ever let your kid do. And I have to be firm about this. While they're listening to this music, or while you're reading the book together, they may be tempted to do some of the things the song is saying not to do…but…
Don't let 'em!
For instance…the very first line must be obeyed or the rest of the lines may not matter.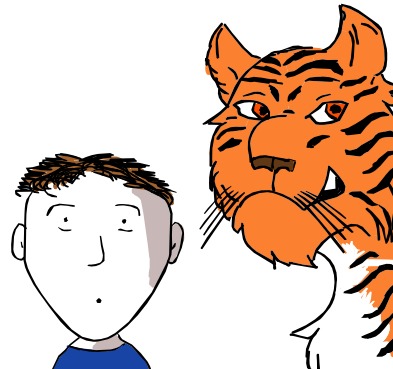 The second line applies to adults, too. The third line could cause your kids a great deal of stress if they don't heed the warning. The fourth line…well…let's just say, if you don't pay attention and take it to heart, you'll start the day in a bad way and it'll tailspin down from there.
OK…you get the idea. It's important you get these children's songs. And it's equally important to get the ebook on Amazon.com  Their very future is at stake.