Podcast: Play in new window | Download
Tune In On iTunes Apple Podcasts | Google Podcasts | Spotify | Android | Pandora | iHeartRadio | Stitcher | Email | TuneIn | Deezer | RSS | More
He said he had a dream where he heard Mexican trumpets. And I guess that's how they became such a recognizable part of his hit song, "Ring of Fire." In fact, it went to number 1 on March 25, 1963. And it stayed there for seven weeks. Not bad for a guy whose last name was Cash but was born into a family who didn't have loads of it.
Johnny Cash made "Ring of Fire" one of his signature songs.
And it was actually written by his wife, June Carter Cash and Merle Kilgore. And you probably didn't know this, but June's sister, Anita, sang and recorded the song first. But Johnny put his signature style to it, and most people would never guess it was written or sung by anyone else.
Plus, Johnny Cash lived a life that synced up with many of the songs he recorded. So, people found it easy to associate him with the words and music. His biography reads like the sadly typical Hollywood drug addiction stereotype. Amphetamines, barbiturates, jail time, rehabilitation, and relapses.
No wonder he was so believable when he sang "Ring of Fire" and "Folsom Prison Blues" and "I Walk The Line."
I can appreciate Johnny's dedication to his craft. And I get how so many people might relate to a regular guy singin' about real life troubles and challenges. But Mr. Cash wouldn't have had much of a career if he depended on me for album sales.
As I've said before, I'm not a country music fan.
But I remember Johnny Cash songs playin' in my parents' house. And my Uncle Drexel, who played guitar and sang on an amateur level, certainly enjoyed those songs. So, I was indirectly connected to the music and the stories. And it seemed only natural to experience a little sadness when I heard Johnny died in September of 2003.
But the good news is…Johnny Cash, who was inducted into not only the Country Music Hall of Fame, but also the Rock-n-Roll AND Gospel Music halls of fame, went to Heaven.
Because, despite all his fame, and despite all his drug addiction and jail time problems, he was humble enough to admit he needed the salvation offered and provided by Jesus. So, instead of Johnny going down into a burnin' ring of fire while the flames went higher, he went higher than anywhere in this world.
And I hope you'll walk the line
And skip the prison blues
That trap your mortal soul
And steal your dancin' shoes.
Because this life is short
And full of doubt and pain.
So, listen to that voice
That's still inside your brain.
And give yourself the chance
For life and happiness.
The offer's there and free.
Don't hesitate. Say yes.
Stay tuned,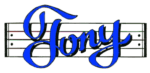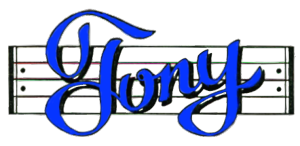 Get my Rhyme & Reason Podcast delivered (free) right to your device.
My books are also on Amazon.com or Apple Books
Grab yourself an un-cool T-shirt
Or how about some music for kids