Podcast: Play in new window | Download
Tune In On iTunes Apple Podcasts | Google Podcasts | Spotify | Android | Pandora | iHeartRadio | Stitcher | Email | TuneIn | Deezer | RSS | More
Something is either right or wrong. And, it goes without saying (but I'm saying it anyway) some of those right or wrong things are more important than others. And some are of great importance. But the foundation of the statement remains the same.
Because right or wrong can mean the difference between joy and torment.
For example, I'll share a snippet of conversation I had with someone who disagreed with me on this idea. And I'll put in their comments first, followed by my reply.
"Being right has nothing to do with it.
The idea that you call 'right' is the idea that someone else calls 'wrong.' The solution that you call 'perfect' is the solution that another calls 'unworkable.' The position that you feel is unassailable is the very position that others assail.
 What will solve all of this? Not attack, that's for sure. And not defense, either. So what is left? Simple human love. The kind of love that says, "It doesn't matter who is right or wrong. It only matters that you are not hurt.
And that we both can benefit. All true benefits are mutual."
Ok, before I add my reply to those comments, yes, love is the answer.
But not simple human love.
Now, here is my reply to the previous statements…
"Being right has nothing to do with it" Is that right? "The idea that you call 'right' is the idea that someone else calls 'wrong' " Is that right or wrong? "The solution that you call perfect is the solution that another calls unworkable" Is that absolutely true?
Can you actually know anything? Or can you only attempt to correct others for not knowing what you think you know? Does absolute truth exist? Because a statement that says "all true benefits are mutual" is a statement of absolute truth by its inclusion of the word "all". That leaves no wiggle room, ringing of absoluteness.
True love tells the truth.
True love rejoices in the truth; bears all things, believes, hopes, and endures all things…even those things which we might not prefer to believe are true. I don't attack you. I respond to your challenges in kind. And I say these things with no malice toward you…no expectation of spontaneous illumination. I say them out of a love…a love you will never understand if you choose to live out your life elevating yourself above your Creator. And it is choice, not predetermination.
---
OK. There are two opposing views of the right or wrong debate. And I'd like to add that Love isn't merely a feeling. It's an act of your will. It doesn't simply fall out of the universe and land in your heart. You choose to either love or not love. And it's either freely given, or it's not love.
What do you think? Am I right or wrong?
Do you even care about this idealogical song?
Stay tuned,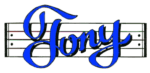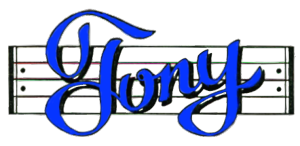 Get my Rhyme & Reason Podcast delivered (free) right to your device.
My books are also on Amazon.com or Apple Books
Grab yourself an un-cool T-shirt
Or how about some music for kids