Rhymes without reason in church
Have you noticed how many rhymes without reason there are in church songs these day? And I say church songs because so many of them aren't worship songs. And they don't even rhyme all that well. Am I biased about this? Of course. But I'm also right.


Get The Rhyme and Reason Podcast Delivered, Free Apple Podcasts | Google Podcasts | Spotify | Amazon Music | Android | Pandora | iHeartRadio | Stitcher | Podchaser | Podcast Index | Email | TuneIn | Deezer | RSS | More
Rhymes without reason are almost like treason.
Not treason against "the state." But treason against God. Because so many of the songs, played in church these days, are "me"centered. Not focused on the actual message found in God's word. But repetitiously focused on feelings. And they drone on and on and on and on.
If you're a praise and worship leader or music director in your church, I urge you to re-evaluate your music. And consider whether it focuses on feelings or actually moves the message of grace forward the way, let's say, Paul would.
Paul repeated his message from group to group. But he certainly wasn't repetitious. And his message to the Body of Christ was often filled with admonishment and exhortation. With eyes focused on the prize. And not simply how he felt about it.
Of course, I'm not saying you can't sing about your joy, love, and peace.
And I believe those should come with the job of serving the Savior. Even when you don't always feel those feelings.
But I AM saying the almost mantra like music in church these days as almost exclusively about feelings. Not much diving into God's word at all. And those melodic rhymes without reason help to eventually conform a church to the world. Totally opposite of what they should be doing.
A little musical food for thought
Give your rhyme a reason to go out
And tell the world what God is all about.
Dive into His message and you'll find
It can still transform the darkest mind.
Trust His word to never return void.
And new songs, with it, will be enjoyed.
Stay tuned,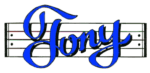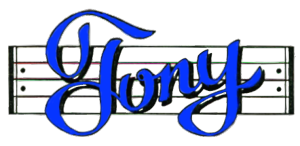 Share this link with everybody you know, so they can jump on the Rhyme and Reason Bandwagon
(My regular emails about the essentials of life, AND some music and other good stuff, for Fa-Ree)