Give Up Control and Restore Your Soul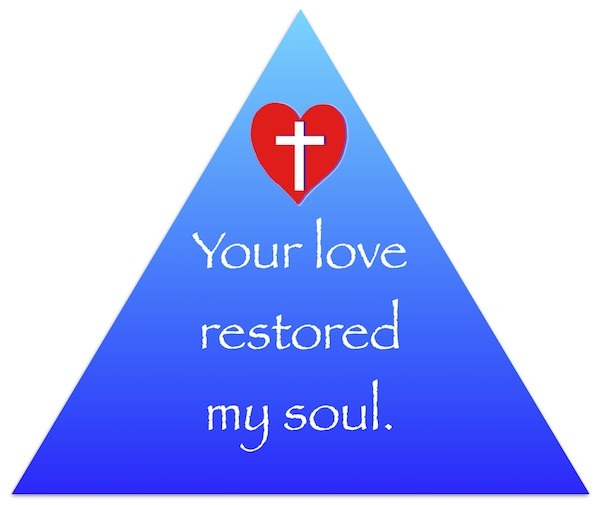 As a Christian, I can say it's not a matter of "what" but "who" can restore your soul. I have complete confidence that the Bible is the Word of God and the whole Truth about His abounding grace toward me. And I also know that no matter how much I believe and trust this, it isn't necessarily true to everyone who might be reading this. That's why I keep thinking of songs and stories to share…just in case another twist of a noun or verb might be just the ticket to open another heart to God's love.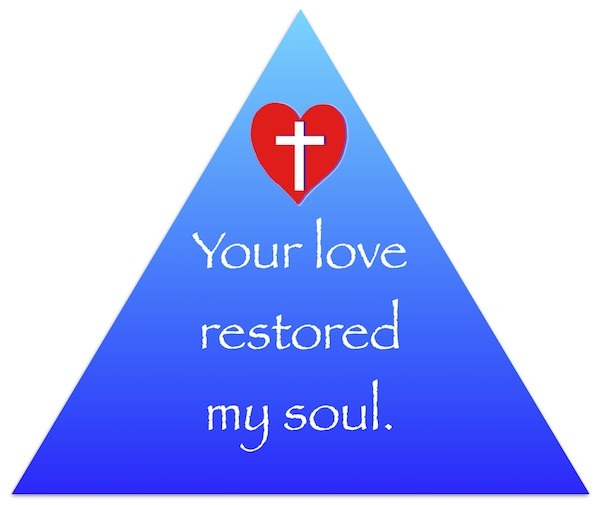 You can't make yourself live forever. There is no magic herb, organic plant, or hallucinogen that will ever change this fact. But that doesn't mean there's no way to live forever. You simply need to come to the full realization there IS a God…you're not Him…and He really and truly loves you. Enough, in fact, to make eternal life freely available to you.
The body you're living in now won't last forever. So don't waste one more day worrying about your mortality. Sure, take good care of yourself. Eat sensibly…the best foods you can afford. Drink plenty of water. Move around more and get fresh air and exercise. But don't fool yourself into believing you'll find the answer to immortality anywhere besides your Creator.
The great news is…once you give up control, once you acknowledge your finite shortcomings, once you trust in the one true, living, loving God who created you and knows even the number of hairs on your head…
…your faith will be in the One who does restore your soul. And you might sing out something like…
Your Love Restored My Soul (listen to this song here)
From my mother's womb You have been my God…
Even if I didn't always know it.
And I've loved You since my salvation day…
Even if…I didn't always show it.
I believe Your Son is the only Way
To the life I know is never-ending…
So I cast my lot with the King of Kings
And His Truth I trust is never bending.
Jesus…Your love restored my soul.
You gave Your life to make me whole.
I'd be a lifeless lump of coal…oh
But Jesus…Your love restored my soul.
On my darkest days I am not alone.
You indwell me with Your Holy Spirit.
And Your "still small voice"is an open book
And Your grace is there if I draw near it…
And in that open Book is the one True God…
And the words revolve around His story.
And the words are turned into flesh and bone,
And He shares, with each of us, His glory.
Chorus twice
Your love restored my soul".your love restored my soul
Your love restored…your love restored my soul.
© Copyright Tony Funderburk 2010
Stay tuned…
[mc4wp_form]