Podcast: Play in new window | Download
Tune In On iTunes Apple Podcasts | Google Podcasts | Spotify | Android | Pandora | iHeartRadio | Stitcher | Email | TuneIn | Deezer | RSS | More
Have you ever noticed how easy it is to be selfish? And how difficult it is to be merciful, kind, patient, and humble? And it all starts when you're a little kid. Don't believe me? Then, I'd say you either don't have kids or you've never seen them together in a room full of toys. You're more likely to see them pitch a fit than put on love. And that's because selfishness is the most natural thing in the world.
In fact, I saw yet another example, in an almost endless parade of examples, of childish selfishness in a store yesterday. See if this sounds familiar…
Little kid, maybe 3 or 4, a young mom, and a shopping cart. Mom rolls the cart and the kid around the store. And there's almost constant complaining and whining. And it the volume increases every few minutes. But the mom keeps quietly pleading with or bargaining with the little kid to stop.
Promises of treats. Promises of the fun things the kid will be able to do when they leave. But all the promises seem to make the little kid more determined to get his way.
And I'll leave out the rest of the story. Because I'll bet you can fill in the blanks since you've probably seen the same scene play out many times. Right? And yeah, it didn't end well. For the mom or the kid.
You have to learn how to put on love.
Weird, right? But as awesome as love is, it doesn't come to you naturally.
No, love has to be earned and learned. Because it's like any other emotional gift. It goes against the grain of your flesh. Because your flesh wants what it wants. And it never gets enough.
So…thank God you're not in this world alone. Or at least you don't have to be. And even if you didn't earn and learn love from your parents or other guardians, you can still put on love. You can still show mercy, kindness, humility, and forgiveness.
And you can learn how to do all that with wisdom, which you'll need, in order to love without hypocrisy.
I know most of the people who read my articles and/or listen to my Rhyme and Reason Podcast already know most of this. But I also know some people tune in who never heard of Jesus. And His name just sounds like something "Bible thumpers" spout off to make people feel guilty.
But here's the thing about guilt.
It can do wonders for your future when you acknowledge it. Because your future happiness can extend forever when you ask God to help you put on love and throw off selfishness. Don't delay. Start today.
And I know most people don't want this kind of love
From a God who can't be seen from up above.
But I know you'll change your mind when you decide
To trust the One who'll heal your heart and live inside.
Stay tuned,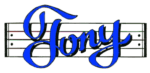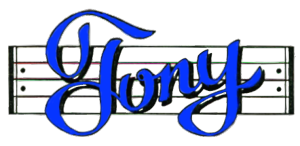 Get my Rhyme & Reason Podcast delivered (free) right to your player.
My books are also on Amazon.com or Apple Books
Grab yourself an un-cool T-shirt
Or how about some music for kids