Do you ever wish you were one of those prophets and kings?
Oh yeah, sit back and close your eyes. And imagine you're one of the prophets and kings from days of old. Ah, the good life. People jump at your command. And governments and nations bend their ears to your every word. Power beyond your wildest dreams. Or…


Podcast: Play in new window | Download
Tune In On iTunes Apple Podcasts | Google Podcasts | Spotify | Android | Pandora | iHeartRadio | Stitcher | Email | TuneIn | Deezer | RSS | More

Maybe prophets and kings don't have it so good.
And maybe living in a dream world isn't all it's cracked up to be. Of course, living in the real world ain't no picnic either. But at least you know where you stand. You DO know where you stand…right?
Just in case you think your lot in life is unfair and unfun, consider what happened to many of the so-called "elite" back in the "Bible days." Many were murdered. And lots more dealt with dysfunctional (and even diabolical) offspring. And others lived in rebellion against God and that didn't go well for them.
But at least they were the Chosen ones, so it all eventually turned out well. Right?
Not so fast.
Like I said, many of those guys didn't do what God chose them to do. In fact, so many of them opposed God, it's almost as if He gave them their own will and didn't plan out their days. Can you imagine? Because we all know God's exhaustive foreknowledge is clearly seen in how He organized every step of our lives before we were ever born. Right?
So, it kind of makes me wonder (and I hope it makes you wonder) how those guys in high positions could do things so contrary to God. And even more than that…why would God allow it? Why wouldn't He just nudge them back on to the steps He already lined up?
Hmm…maybe your future (and my future) isn't planned out in every detail.
And maybe you and I are free to decide where we wanna be forever. But wait. That means the bad stuff that happens in life might not be part of God's ultimate plan. Uh-oh. What if it means the bad stuff are the consequences of our own bad decisions.
Say it ain't so, Joe!
But then again, you know what? Maybe it would explain a lot of things. Oh man, it's all so confusing. Except it's not when you find out the words in the Bible show How God is the source of love. And He's a risk taker. So, He decided to give man the freedom to choose Him or not. And therein lies the rub.
Even prophets and kings choose Him not.
But I decided, a long time ago, to go with God. And I knew I wanted to be in the presence of love. I found out I could be there forever. And I've always been grateful and thankful for the ability to choose. Because it means my love will be evergreen and growing.
So, prophets would prophesy lies.
And kings did despicable things.
Just because they could. And I'm sure they understood
How God doesn't use puppet strings
To make us behave like a slave.
And not see how we can be free.
No, He's really real. He's a Father who can feel.
And I want that eternally.
Stay tuned,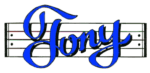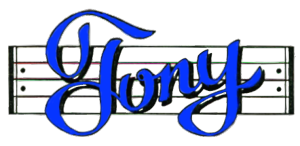 Get my Rhyme & Reason Podcast delivered (free) right to your player.
My books are also on Amazon.com or Apple Books
Grab yourself a cool tee
Or how about some music for kids