How can you decide to end the life of an entirely innocent human being and call that a pro choice? Because that's not even a good amateur choice. And regardless of what any laws or policies or statutes say, it's not right to have that power over someone else's life. In fact, it's immoral, immature, and immensely foolish. Plus, it's a choice with eternal consequences.  

Podcast: Play in new window | Download
Tune In On iTunes Apple Podcasts | Google Podcasts | Spotify | Android | Pandora | iHeartRadio | Stitcher | Email | TuneIn | Deezer | RSS | More

But here's how you can make a pro choice.
Choose life. And do all you can to be sure every human being has a right to life. And that includes every human being who's been conceived but still is living and growing inside his or her mom.
Yeah, I only gave you two gender choices. Because…duh…that's all there are.
Anyway…
Just in case you don't already know this (and if you don't then you don't have the brains to decide the fate of an unborn baby), you were once a single-celled human being. That's right. You started your life as one cell. And your mom gave you every opportunity to multiply those cells into ears, eyes, fingers, toes, a brain, and the whole person provided in your DNA blueprint.
Since somebody else gave you that opportunity, make a pro choice and pay it forward. And…
Choose Life
Well you hid your heart in a so-called safe place,
And you locked your love in a big, black box,
And you had no hope,
But you built your brave face,
And you ran your rat race…through the tics and tocs.
Well, the bluebells bloomed in ideal intentions
As you tilled the truth into lifelong lies,
And you dug in deep making many mentions
Of your pretty pensions…always alibis.
You can't run away from real truth.
And every word of truth is a knife.
A captivating voice might pigeonhole your choice,
Cut free…and choose life.
When your daydreams die and you feel half-hearted,
And your love is lost in a soulless sky,
Try to train your thoughts when your brain's bombarded
By the stuff you started…learn to love the lie.
Choose life…choose life…choose life
© 2013 Tony Funderburk
Stay tuned,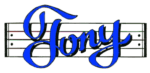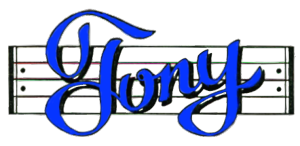 Get my Rhyme & Reason Podcast delivered (free) right to your player.
My books are also on Amazon.com or Apple Books
Grab yourself a not cool tee
Or how about some music for kids