I think there's a good chance that I have a tendency to pray for me more than I pray for you. I know, I know. It's totally selfish. And I don't feel good about it. But, hey, at least I'm admitting my shortcoming. And that goes on the "good" side of my ledger. Right?
And it's not about "stuff" when I pray for me.
Although, there might have been a time or two I asked God to let me win the Powerball or lottery. OK, I'm human. So, sue me (that's a joke, don't sue me)
But when I pray for me, it's for wisdom first. And then, I pray that the eyes of my understanding always be fully open and enlightened. And those kinds of prayers aren't one-off's. Because, did I mention I'm human? Yeah. So, like every other human, I need a renewed mind. On a daily basis.
It humbles me to admit I don't pray for others as often or as well as I should. And I also don't like to admit that even when I do, my prayers sound repetitious. And that's despite the fact that I consider myself to be a more than adequate wordsmith.
This all came up in me, this morning, because I found an old article of mine that talked about 12 things you and I can pray for others. And, sadly, I haven't followed my own advice, very well, with those suggestions, which actually came from the Apostle Paul by the way.
So, I'm gonna share those 12 things again. Just the way I wrote them eight years ago. And they're still just as relevant. Because they'll always be relevant. And essential.
Start praying for others to:
Be filled with the knowledge of God's will – not some silly ideas about what to wear today or what to eat but His will for eternal life
Walk worthy of the Lord – praying and asking for His help is a good start
Be pleasing the Lord – simply talk to Him about life's problems, or how great the day went. He loves it when we talk to Him.
Keep being fruitful in every good work – That happens by trusting in God to help make good choices.
Keep increasing in the knowledge of God – Spend time listening to what His word says to your spirit.
Be strengthened with all might – When God is on your side, it doesn't matter who or how many are against you.
Be equipped with patience and long-suffering with joy – It's not much of a big deal to get through things complaining. But it's a very big deal when you can get through things with a song in your heart and on your lips.
Be partakers of the inheritance of the saints – That means you hope others come to know Jesus and accept Him as their Savior. And you want them to go to Heaven. Saints are people who believe and trust in Jesus.
Be delivered from the power of darkness – The power of darkness is all around. It's in TV's, on CD's, in the movies, and most of all in the air all around. Jesus delivers, or saves, people from the power of darkness. In fact, He's the only one who can.
Be conveyed into the kingdom of the Son of His love – That means a person becomes completely new when they trust in Jesus. They get a brand new spirit that will last forever. And they get to live with Jesus in a perfect place forever. His kingdom never ever ends.
Be redeemed through His blood – It's good to understand how big a price Jesus paid for us to live forever with Him. He shed His blood for us.
Be forgiven of sins – And that's what Jesus died and rose from dead to give us. He paid for all the bad things all of us do. And if we ask Him, He forgives us forever.
OK, there you have it. And if, as you go through any of those, you pray for me, make it about wisdom and perseverance. And a daily, renewed dedication to serve others well.
Abounding Grace
If this was the last day of my life…
If this was the last sunrise I'd see…
I'd still thank the Lord for my days
And His abounding Grace to me.
If this was the last thing that I wrote…
If this was my final poetry…
I'd still thank the Lord for His word
And His abounding Grace to me.
If this was the last time I could pray…
If this had to be my closing plea…
I'd hope you could say, "I love the Lord
And His abounding Grace to me."
© 2017
Stay tuned,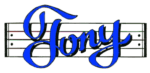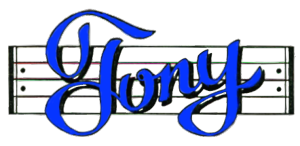 Tell everybody you know to Jump on the Rhyme and Reason Bandwagon
(My regular emails about the essentials of life, AND some music and other good stuff, for Fa-Ree)