Pray for Guidance
If you've ever wanted to pray for guidance, but you felt like your prayer just sounded lame, check out Psalm 5 in the Old Testament of the Bible. In the New King James version, there's even a subheading labeled "a prayer for guidance." So, that's what it must be. Right? Anyway…most of the Psalms were also songs. And they have that feel to them. King David was a songwriter, and his writings come across that way. It's one of the reasons I enjoy his messages. Because I relate to him. And you won't go wrong if you model your prayers after him.

Podcast: Play in new window | Download

When you pray for guidance, remember who you're talking to.
It's so important to remember the God you're praying to is actually able to do above and beyond what you ask. He can see the deeper things. Your inner self. The true you. And He knows your heart better than you. That's why you can trust His guidance. Because it will not lead you anywhere but to eternal life in paradise with Him.
I encourage you to pray in belief. Put your trust in the one, true, living, loving God of all creation. He truly is…
The One True Way To Peace
Judge me; I need to be judged
Correct me;  whenever I'm wrong
Save me from thinking my thoughts
I've lived in them way too long
Show me what I need to see
Tell me what I have to hear
Give me a voice of wisdom
Thank You for taking my fear
And I have to trust that my God is just
And I feel my boldness increase
I'm a dissident, and I'm an instrument
For the one true Way to peace
Search me for the deeper things
Fill me from Your living well
Free me from the ways of man
Take me off the path to hell
Listen to my fervent prayer
Bless me so that I can bless
Change me with Your mighty Word
Spare me with Your tenderness
Chorus
Make me to always understand
I'm only mighty in Your mighty Hand
inst…Chorus to end
© 1998 Tony Funderburk
Stay tuned,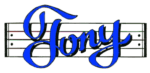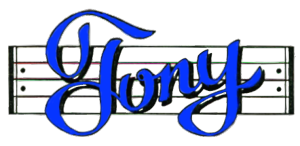 Discover my books on Amazon.com or Smashwords
Grab some of my Christian and music-themed Merch
Subscribe to
Tony Funderburk
Or subscribe with your favorite app by using the address below