Exercise And Nutrition For the Body But It's The Power of the Word For Life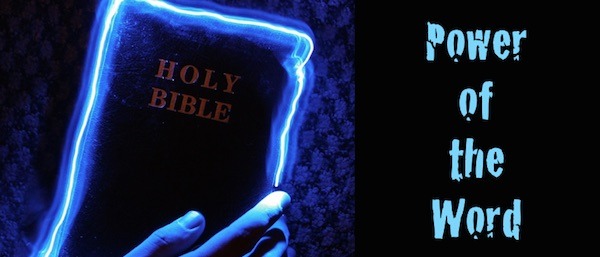 The power of the Word of God is "sharper than any two-edged sword". It can divide soul and spirit. To put it in perspective…a brain surgeon with a microscopic laser knife can't begin to find where the soul ends and the spirit begins…much less divide the two.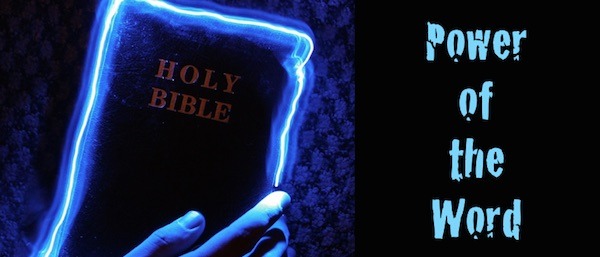 Since God can (and did) create the whole universe and every kind of living creature in it, it makes sense to find out if there's any way of getting to know Him. Turns out, you can. In fact, you can get to know Him so closely He'll call you friend. And you'll discover He laid down His life for you. You can do more than that for a friend.
The power in God's Word also brings about eternal life for anyone who wants it. I can't imagine not wanting that. And yet…I see more and more people with a greater sense of self than anything else. God said this would happen to the world. He wrote His predictions about it in a book. I'm sure you've heard about it. It's called "The Bible".
If you've never read any of it, I encourage you to put it on your to-do list. I believe you'll find it to be a page turner (or screen scroller) like no other. And what's even more important is…you'll discover the love and the life that can only be experienced in the…
Power of the Word
So you've been thinking that you've got a whole lot to fear
And you keep asking, "What on earth am I doin' here?"
Well I wouldn't tell you it's as gloomy as you've heard
You just need the power of the Word
I know you've heard that if at first you don't succeed
Just keep on trying and you're bound to fill the need
But you don't believe all that stuff applies to you
And without the power what can you do
Well the power of the Word takes an ordinary bird
And it gives him songs to sing and wings to soar
With the power of the Word even when your vision's blurred
All your dreams will be fulfilled forevermore
Numbers are crunching and seconds are ticking on
Your hopes are fading until you wonder where they've gone
But you wouldn't worry that your life could be deterred
If you had the power of the Word
Chorus
And if you're asking, "What's in it for me?"
Well, give up your soul and I think you will see….
Eternity…eternity…eternity……….
instrumental…repeat chorus to end
© Copyright Tony Funderburk 1993-2011
Stay tuned…
[mc4wp_form]