Poetry in motion
Back in the 80's music took a sharp, electronic turn. Synthesizers were ubiquitous in top 40. And even drums were digitized. A lot of it was cheesy. But there were plenty of songs I enjoyed, too. One of them popped into my head, early this morning. And I think it was because of one short line in it. "She's poetry in motion."  

Get The Rhyme and Reason Podcast Delivered, Free Apple Podcasts | Google Podcasts | Spotify | Amazon Music | Android | Pandora | iHeartRadio | Stitcher | Podchaser | Podcast Index | Email | TuneIn | Deezer | RSS | More
I've always loved that little phrase, poetry in motion.
And I guess it's because poetry has always given me motion. I love the rhythm in the rhyme. And that's a cool part of the gift God gave me in the world of music. Rhythm.
The whole world has a rhythm. It's almost like there's a designed purpose for our planet. And our solar system. Even the whole universe. You know…like it didn't happen by accident. But, of course, that's just silly talk from a poet and a songwriter. What do I know about science?
Hmm…science. That takes me back to the song I referenced with the poetry line in it. It was a song, written and performed by Thomas Dolby, called "She Blinded Me With Science." Here's the verse I mentioned…
But, it's poetry in motion
And when she turned her eyes to me
As deep as any ocean
As sweet as any harmony
If you get a chance, click or tap on the link and check out the music video.
It's kooky. He checks into the home for deranged scientists as the electronic beats churn out the song. And it plays almost like a Mel Brooks parody movie. But I won't give it away. Enjoy it when you can.
In the meantime…
When the world is waking up
And there's coffee in my cup,
And my thoughts begin to gather into words,
I can start to see the way
I'll be taking life today.
And my heart and mind embrace like two lovebirds.
As the sky turns orange and blue
I can see another view.
My perspective soon becomes a metaphor.
And it gives me joy to see
This life God has given me.
Because I know it goes on forevermore.
© 2020 Tony Funderburk
Stay tuned,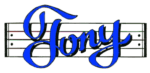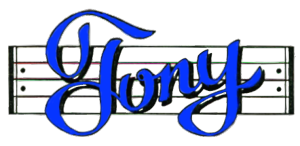 My books are also on Amazon.com or Apple Books
Grab some Merch
Or how about some music for kids