Pictures From My eBooks For Kids
Just wanted to share a few of the pictures I've drawn for some of my ebooks for kids…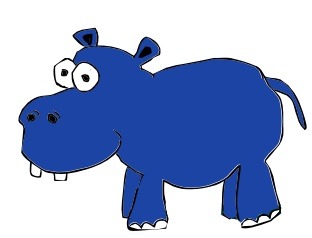 …and give a quick story behind each one.
The first picture is the blue hippo named Henry. He's the main character in the first one of my ebooks for kids called "Henry Hippo's Heartbeat". Henry wakes up from a nap in the cool river one day and realizes he can't hear his heartbeat. He gets really worried about it, and the rest of the story is about his adventure to find some help. I wanted Henry to look cute and full of curiosity…so I drew him with wide open eyes and made him blue.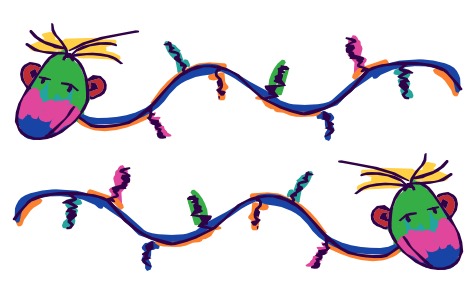 The next picture is from my story about DNA called "The Code". The main characters are Danny and Andy, the DNA twins. I figured I'd be real clever and use the names, Danny and Andy, and sort of make a play on the phrase D-N-A. What do you think? Amazing, huh? Anyway…the twins have to find part of "the code" in order to make the double helix for the protein to keep life going. And the
going gets tough when one of them meets up with Kolestor.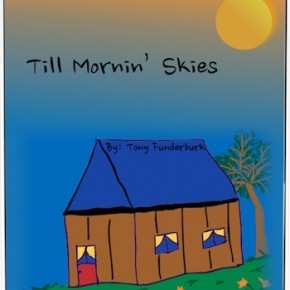 One of the lullaby songs I wrote for my "Bedtime Buckaroos" collection is called "Till Mornin' Skies". I made my Golden Labrador Retriever, Zazzo, the star of this ebook for kids. One night Zazzo can't sleep, and he hears some pretty music outside the window. To his amazement there's a band of crickets (no, not Buddy Holly), a bullfrog, an owl, and even a blue-eyed armadillo.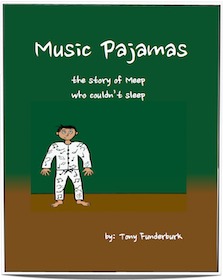 "Music Pajamas" is the story of a kid named Meep who couldn't sleep. This is another story based on one of the lullaby songs in my "Bedtime Buckaroos" collection. Meep always thought that if he closed his eyes to sleep the whole world would just disappear forever. His mom tried everything. But nothing worked…until she made him some very special pajamas. I gotta find me some of those.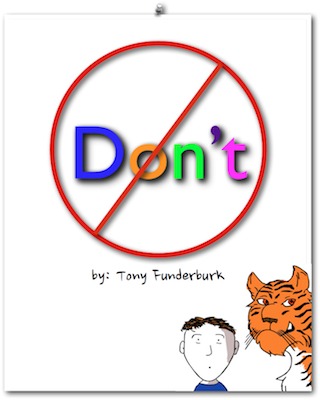 Finally…there's my book called "Don't". It's loosely based on that age old word used countless times by countless kids in the back seats of countless cars for decades. I compiled a list of things no kid should ever do. The funny thing is…it's a list of impossible things to do. Read the book, or listen to the song to find out what I mean.
Stay tuned,


P.S.  Get my children's books on Amazon.com
Circle me on Google +
Like my fan page on Facebook
Follow me on Twitter
Watch my videos on YouTube