Take the Personalized Approach
People have emailed me this question in various forms lately""Why does audio need to be personalized?"Never fear"Your One-Man-Branding-Band is here with some info that should help. I'm not your typical (in more ways than one) copywriter or ad writer. A lot of my background is in the music business, audio commercials, and media production. And I use what I call the personalized approach to writing and producing for my clients. Here's what I mean"

The internet is an ocean of possibility when you use the "personalized approach".
For example; you might already know"
Most consumers start their searches online with keywords
Digital media can target specific consumers in regional markets
Online media's effectiveness can be measured more precisely than print or broadcast
In those bullet points notice the words, "keywords, specific, measured". They all relate to personalizing results. When you're looking for tires, you don't want information about how quickly an athlete "tires". And you certainly don't wanna see results from across the country or around the world. Right?
You might also be aware of the huge effect social marketing is having on the way online business and brand awareness is presented. That's why I create and produce easy-to-see-hear-read-and-watch content for online ears and eyeballs. And, using the personalized approach, with audio and video, the information goes through. both the "eye gate"and the "ear gate". When that happens, it's way more likely to stay there.
Research backs me up on this.
Don't wait till your competitors are jumping out in front of you with their own catchy audio branding. Get to work on a winning sound with the personalized approach to keep "˜em humming your tune and remembering your brand. If you're ready and able to get started"
Stay tuned,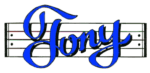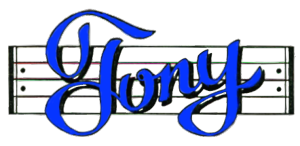 My books are also on Amazon.com or Apple Books
Grab some Merch
Or how about some music for kids