Have You Seen The Peppermint Pony?
A few years ago I asked readers to send me lines they thought would be good to add to a song I was gonna call "The Peppermint Pony". There weren't a lot of responses, but the first three lines of the lyrics below were from contributors. If you'd like to hear the song (it's part of my Lullabye Bye collection) you'll either have to order the CD or Subscribe to my Podcast.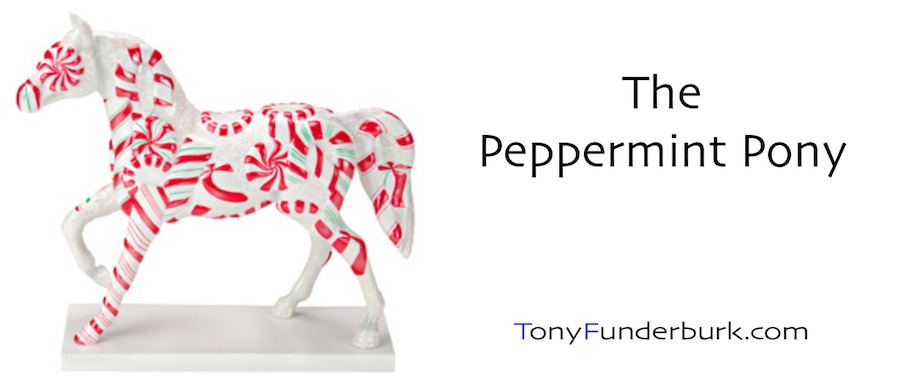 The Peppermint Pony
I cast my gaze into the bright sky
That slowly fades into the night sky.
Stars like sparkling candy twinkle in my mind's eye.
My pony's red with a white stripe.
We're riding down through a snow pipe.
Snowflakes flicker around me; the weather is just my type.
On the Peppermint Pony…
I can ride beyond the daylight into the twilight.
On the Peppermint Pony…
I can dream about the sweet flight into the safe night…
On the Peppermint Pony…on the Peppermint Pony
A lemon star is like a gumdrop.
We take a bite and do a flip-flop.
We find a watermelon mountain and land right on the tip-top
And then the world becomes a sweet dream,
And we can slumber on a moonbeam.
We fall asleep in swirls of chocolate and pure vanilla ice cream.
On the Peppermint Pony…
I can ride beyond the daylight into the twilight.
On the Peppermint Pony…
I can dream about the sweet flight into the safe night…
On the Peppermint Pony…on the Peppermint Pony
© 2010 Tony Funderburk
Stay tuned,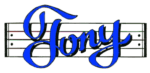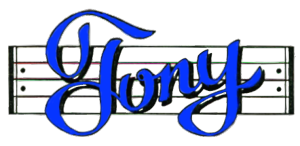 P.S.  Your support for my Words and Music means the world to me. Please share them with others. Here's how…
Discover my ebooks on Amazon.com or Smashwords
Subscribe to my Podcast
Circle me on Google +
Follow me on Twitter
Watch my videos on YouTube
Find me on Facebook
Or use the social media links below