One Day Soon
I remember, when I was about five years old, snapping green beans on the porch with my Grandmother in Oklahoma. She would almost always find a way to talk to me about God, Jesus, and time. On this particular day she was making sure I understood how short this life is. She told me, "Don't take your parents and grandparents for granted. One day soon you'll wake up and find 'em gone." Of course, as a little boy, I wondered why old people talked about those things.


Podcast: Play in new window | Download
Tune In On iTunes Apple Podcasts | Android | Email | Google Podcasts | Stitcher | TuneIn | Spotify | RSS | More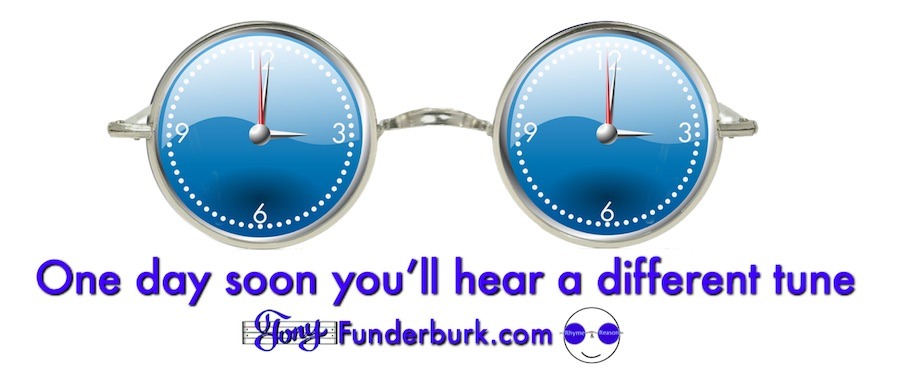 My, how time flies.
If my calculations are correct, Grandmother would have been a few years younger than I am now when she told me those things. That "one day soon" she mentioned is already in my rearview mirror. Out of all my grandparents, step-grandparents, and parents, only my mom remains. Wow. Years fly by like the scenery through the side windows of a speeding car.
Your perspective, whether you think so or not, will change considerably when you can measure your life in multiple decades. Don't be surprised if you hear yourself telling somebody younger, "Just wait, one day soon you'll see what I'm talking about." And that's why it's important, like Grandmother said, to not take people or circumstances for granted.
One day soon your circumstances will change.
It doesn't matter if you're rich or poor. Black or white or red or yellow. Man or woman. Old or young. Your circumstances are going to change. And very often for the worse.
I'm not a pessimist. This isn't about helplessly wringing hands or throwing in the towel. Far from it. I'm talking about reality. Your bank account will never be large enough to protect you from hard times. You won't be immune from troubles just because you were born a certain color or sex. And young people suffer hardships just as often as the elderly.
That's all reality. But the good news is…there's always good news. You're not an evolving train wreck. And you're not floating helplessly through space on a meaningless ball of dirt. You were designed. On purpose. And one day soon you're gonna meet that Designer. And it will be glorious beyond your hopes, dreams, or expectations. Unless…
…you choose not to.
It's like this. You make choices in this life.
What to wear. Where to work. How to act around other people. When to eat, drink, and sleep. Every day…lots of choices. But none of them are permanent. Only one choice you make in your life has permanent consequences. That choice is whether to believe there's one, true, living, loving Creator who made you and loves you. Or. To believe everything that happens is just leading to an eventual black hole of nothingness.
One day soon you'll either find out you were right or you were wrong. If you're young, it might be decades from now. But trust me, that won't matter. It'll still feel so much sooner than you ever imagined. You're either gonna face a life-threatening illness, or accident, or crime. But whatever it is…you're gonna face your own end days.
I urge you not to go it alone. And I urge you not to trust your life to your health, your wealth, your friends or family or government. Nothing and no one, here on Earth, can give you the security of eternal life. You can only find that in one person. Jesus. And my hope for you is that one day soon, when you meet Him, it's with open arms.
Be sure to jump on the one-of-a-kind Rhyme and Reason Bandwagon today and get my latest words, music, and voice delivered to your inbox instead of having to come looking for them all the time.
And share with your friends, family, and other business owners. Don't keep this good stuff all to yourself.
Stay tuned,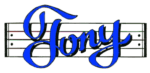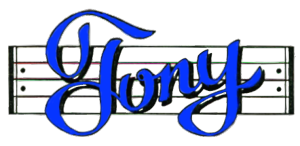 Subscribe to
Rhyme and Reason with Tony Funderburk
Or subscribe with your favorite app by using the address below
Discover my ebooks on Amazon.com or Smashwords
Subscribe to my Podcast on iTunes – OR Google Play OR Player.fm
Connect with me on LinkedIn
Circle me on Google +
Follow me on Twitter
Watch my videos on YouTube
Find me on Facebook
Or use the social media links below