Get The Rhyme and Reason Podcast Delivered, Free Apple Podcasts | Google Podcasts | Spotify | Amazon Music | Android | Pandora | iHeartRadio | Podchaser | Podcast Index | Email | TuneIn | Deezer | RSS | More
Warning. Blatant and obvious bias just ahead. I'm a musician. And I'm gonna share information with you that emphasizes the powerful, therapeutic advantages of music. So, you might feel yourself being drawn toward buying some of my music. And I want you to know, up front, that's not my goal.
In fact, I'd prefer you don't buy music from me.
Because my ultimate goal is to live completely and totally (hmm…I wonder if those mean the same thing) of the government. Sure, you might think that means I'll be living off hard-working taxpayers (like you?). But that's not true. Because the government is the go-between. So, no harm, no foul.
Since I haven't made the total transition (that's such an enlightened word, right?) to ward of the state, I'm still out here hawking my wares, as it were. And it were as it is. The reality of still having to work (so unfair) to pay for literally everything. From food and water to, get this, gasoline. Yuck and Yikes.
Sadly, hawking my wares also reveals my obvious bias.
And that bias is toward MY wares. And not yours. Or someone else's. Although, I sneak in links to other people's cheap stuff, I mean wares, all the time. You gotta be sharp to find 'em though. Because my website and emails ain't about them other people. I pay for 'em. So, they're about ME.
And that brings me back to the therapeutic advantages of music.
Music can help with your immune system, brain function, and anxiety. Sure, you might be a Type A personality. But that doesn't mean you can't still benefit from all those, uh, benefits.
Naturally (maybe even organically) you might wonder what that's got to do with my musical wares. And you'd be right to wonder. So, here's the thing. Maybe you still hold fast to the idea that kids are cute and innocent and should be protected. Yada yada yada.
I'm not sayin' that's my thing.
But if it's yours, check out Lullabye Bye. It's a collection of lullabies for kids that parents say isn't too cutesy for adults to listen to, too (love that ballerina sentence end). The songs contain subliminal, sleep-inducing messages. So, if your kid falls asleep, while listening, that's on you. I didn't force you to play the songs. It's your choice. Let's be clear about that up front.
OK. I know I've made it basically impossible to find a way to go get the music. But you're just gonna have to dig a little deeper. Because I don't want you to stumble into a purchase you don't want.
Now, where did I put that government cheese I have an obvious bias for? Or for which I have a bias?
Stay tuned,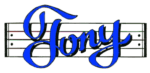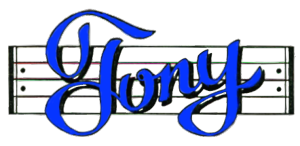 Share this link with everybody you know, so they can jump on the Rhyme and Reason Bandwagon
(My regular emails about the essentials of life, AND some music and other good stuff, for Fa-Ree)