Nothing Is Too Hard For God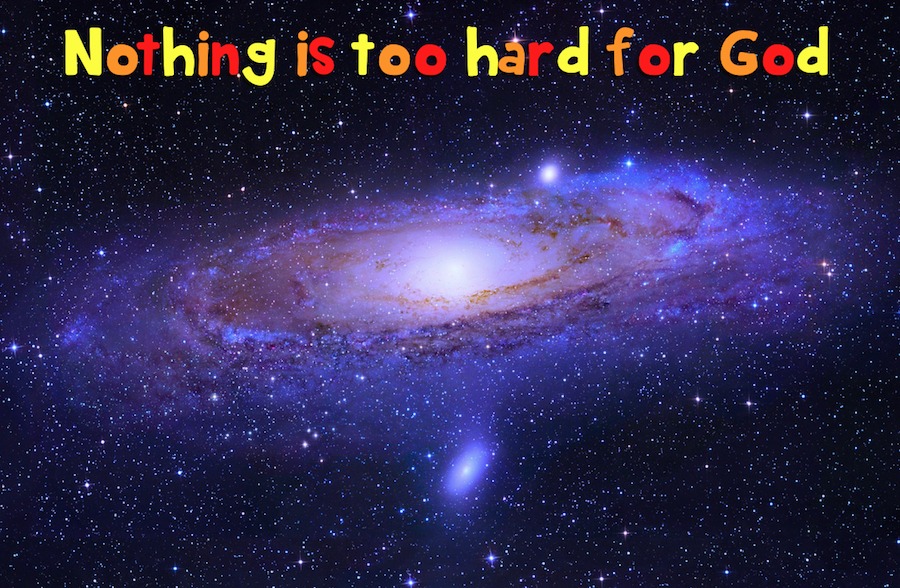 Imagine being able to say words and a planet appears. Then you say more words and the sun and moon appear. Then you say more words and all the birds, dinosaurs, fishes, horses, dogs, lions, and every other creature appear. Then imagine being able to stretch out your hands and all the stars in the universe start shining. You can't do it, can you? It's hard to even imagine. But God can do it. In fact, He DID do it. After all nothing is too hard for God.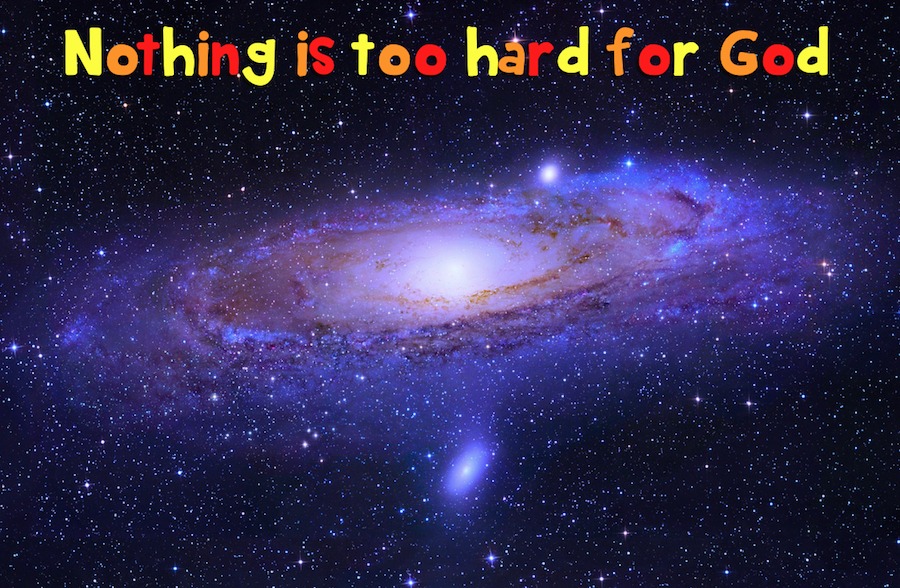 Since God was able to take dirt from the earth and breathe life into it and create a man…and since He could take a rib from the man and create a woman…there is nothing too hard for Him to do. There's only one problem He can't help you with, and that's if you don't want to love and trust Him. He wants you to, but He won't make you. He leaves it up to you.
So, if you haven't already told God you trust Him and love Him, don't let another day pass without doing it. If you think it's hard to believe in someone you can't see, ask someone who already loves Him how they do it. I bet they'll share some great ways you can know that God's word is true. Or you can read a lot more of what I've said about it here on my website. The main thing is, there are lots of good reasons to know that you can know and trust God. But life flies by. Don't wait. If you're unsure, let me know.
You might win a few things in this life,
And you might even win a whole lot.
But you'll lose everything if you don't trust the King
Who has given you all that He's got.
Know that nothing is too hard for God.
He can help you through all of your fears.
If your gold turns to rust, or your diamonds to dust,
Only God can dry all of your tears.
Make the most of the moments you have.
They fly by in the blink of an eye.
Don't waste time in the dark, jump inside of the ark
Of God's love. Kiss the old life goodbye.
Stay tuned,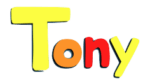 P.S. Subscribe to my Thunderwords and get 'em delivered
right to your inbox. No muss. No fuss. No need to
open your browser. Make it easy on yourself. Let me do
all the work, and I'll even send you free music and a book. Start now.